About BenQ Pd3200U 32 Inch Monitor
| | |
| --- | --- |
| Brand | ‎BenQ |
| Manufacturer | ‎BenQ, BenQ Corporation 16 Jihu Road, Neihu 114, Taipei, Taiwan |
| Series | ‎Pd3200U |
| Colour | ‎Black |
| Item Height | ‎21.34 Centimeters |
| Item Width | ‎74.03 Centimeters |
| Standing screen display size | ‎32 Inches |
| Screen Resolution | ‎3840 x 2160 |
| Resolution | ‎3840 x 2160 (4K UHD) |
| Product Dimensions | ‎49 x 74.03 x 21.34 cm; 12.5 Kilograms |
| Item model number | ‎PD3200U |
| Number of HDMI Ports | ‎2 |
| Voltage | ‎240 Volts |
| Wattage | ‎44 Watts |
| Are Batteries Included | ‎No |
| Included Components | ‎Monitor, 1.8 meter power cable, CD, User Manual, Quick start Guide, Safety Instruction (by region), HDMI cable, mDP to DP cable, USB 3.0 Cable |
| Manufacturer | ‎BenQ |
| Imported By | ‎BenQ India Pvt Ltd |
| Item Weight | ‎12 kg 500 g |
About BenQ Computer Colour Monitor
In an era where displays are essential tools for work, entertainment, and creative endeavors, having a monitor that offers unparalleled clarity, color accuracy, and ergonomic design is paramount.
Enter the BenQ Pd3200U 32 Inch Monitor, a powerhouse that redefines visual excellence and enhances productivity.
With its impressive features and a host of benefits, the PD3200U stands as a benchmark in the world of monitors.
Let's delve into the intricacies of this technological marvel and explore why it's the ultimate choice for professionals and enthusiasts alike.
Exploring the Features of this BenQ 4K Resolution Computer Monitor
The BenQ Pd3200U 32 Inch Monitor isn't just a screen; it's a canvas for your imagination and a window to the digital world. Here are some of its standout features:
4K UHD Resolution for Crystal-Clear Imagery: The BenQ Pd3200U 32 Inch Monitor boasts a stunning 4K UHD resolution of 3840×2160 pixels.This higher pixel density translates into unparalleled sharpness and detail, enabling users to view content with exceptional clarity.Whether you're working on intricate design projects, enjoying multimedia content, or simply browsing the web, every pixel on the screen comes to life, enhancing your visual experience.
Accurate Color Reproduction with AQColor Technology: Color accuracy is crucial for professionals working in design, photography, video editing, and more.The BenQ Pd3200U 32 Inch Monitor features BenQ's AQColor technology, which ensures that every hue is reproduced with precision.With a 100% sRGB and Rec.709 color space coverage, this monitor guarantees that your content looks just as intended, from vibrant images to lifelike videos.

DualView Mode for Enhanced Productivity: The BenQ Pd3200U 32 Inch Monitor isn't just a monitor; it's a multitasking powerhouse.The DualView mode allows you to split the screen into two independent areas, each with its own color settings.This is particularly useful for professionals who need to work on multiple applications simultaneously or compare different designs or versions side by side.

Boost your productivity without the hassle of multiple displays.

Ergonomic Design for Comfortable Usage: Long hours in front of the monitor can take a toll on your posture and well-being.The PD3200U addresses this concern with its ergonomic design. You can adjust the monitor's height, tilt, swivel, and pivot to find the most comfortable viewing angle.The eye-care technology reduces blue light emissions and flicker, minimizing eye strain even during extended usage.

Connectivity and Customization Options: The BenQ Pd3200U 32 Inch Monitor ensures seamless connectivity with a variety of ports, including DisplayPort, Mini DisplayPort, HDMI, and USB 3.0 ports.

Additionally, the monitor comes with the unique Hotkey Puck, which allows you to switch between customized display settings with a single click.

This level of customization ensures that the monitor adapts to your workflow and preferences.
Benefits of the BenQ 32 Inch 4K Monitor
Now that we've explored the features, let's delve into the key benefits that make the BenQ PD3200U 32 Inch Monitor a must-have addition to your workstation:
Unparalleled Visual Clarity and Detail: The 4K UHD resolution of the PD3200U offers an unprecedented level of clarity and detail.Whether you're analyzing intricate visual elements, editing high-resolution images, or simply enjoying ultra-HD content, every pixel on the screen contributes to a lifelike and immersive experience.
Enhancing Professional Workflows: For professionals in fields like design, photography, video editing, and architecture, color accuracy is paramount.The BenQ PD3200U 32 Inch Monitor has an AQColor technology ensures that the colors you see on the screen match real-world standards, making it an invaluable tool for accurate content creation.
Multi-Tasking Made Effortless: The DualView mode simplifies multitasking, allowing you to boost productivity without the hassle of switching between applications.Compare designs, analyze data, or work on multiple projects simultaneously, all within a single screen.
Prioritizing Comfort and Well-Being: Ergonomics play a vital role in maintaining comfort during long working hours.The PD3200U's adjustable stand and eye-care technology contribute to a comfortable viewing experience, reducing strain on your eyes and ensuring better posture.
Customization for Streamlined Workflows: The Hotkey Puck and connectivity options ensure that the monitor adapts to your workflow.Effortlessly switch between display settings, connect various devices, and personalize the monitor to suit your needs.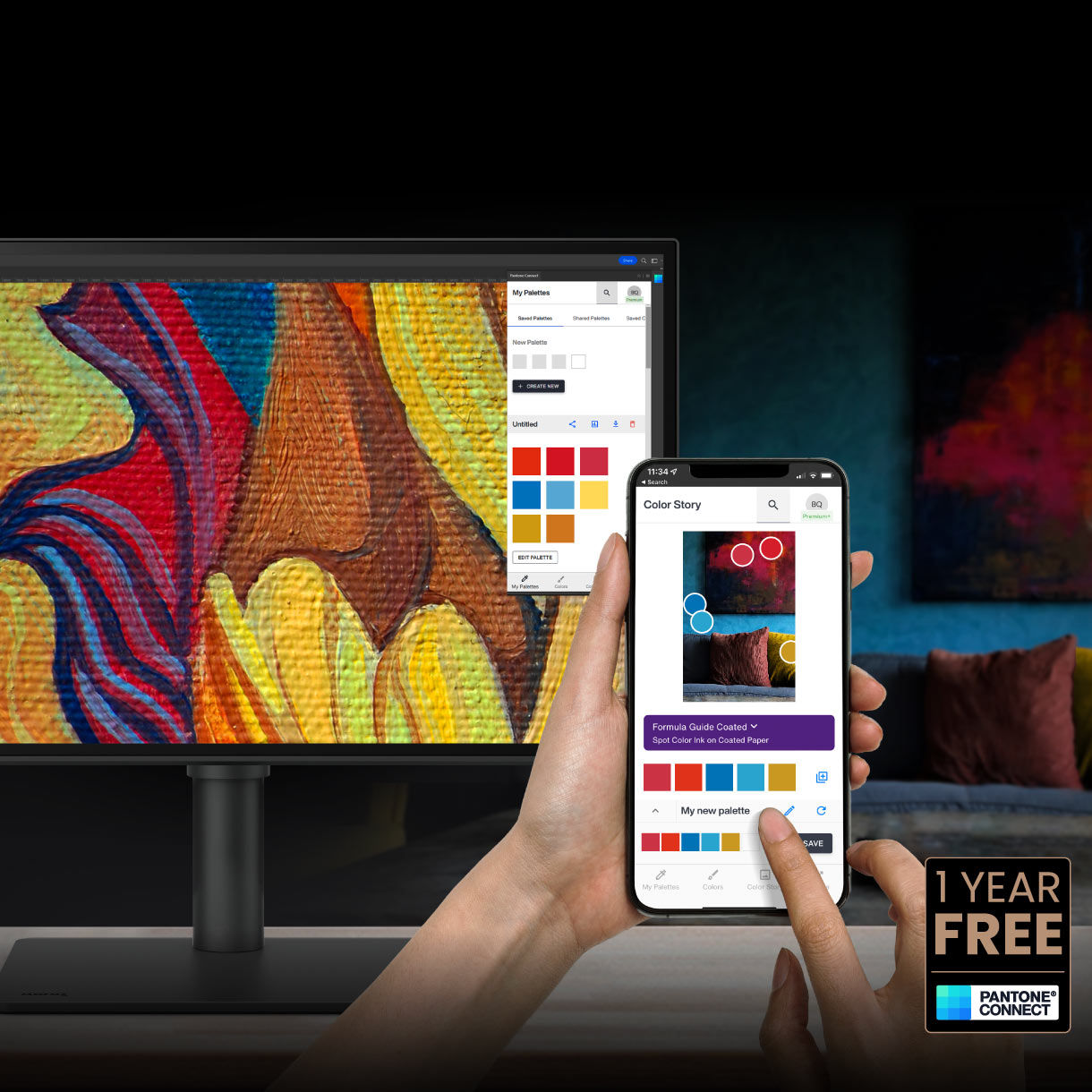 About BenQ Desktop 4K Monitor
The BenQ PD3200U 32 Inch Monitor transcends the boundaries of what a monitor can offer.
With its 4K UHD resolution, color accuracy, ergonomic design, and customization features, it stands as a symbol of innovation and excellence.
Whether you're a creative professional striving for precision or an enthusiast seeking an immersive visual experience, the PD3200U is the ultimate tool that transforms the way you work and play.
Invest in the BenQ PD3200U and unlock a world of unparalleled clarity and creativity.
We at Kharidiye.com being an authorised dealer of BenQ Computer Accessories also offer to you the Gigabyte Aero Z790G With Intel Core i7-13700K.
| | |
| --- | --- |
| Motherboard | Gigabyte Aero Z790G Motherboard |
| Processor | Intel Core i7-13700K Processor |
| RAM & RAM Size | Teamgroup 64 GB RAM |
| ROM Memory | Samsung 980 Pro 1TB SSD |
| Chassis | Circle 360mm Cabinet |