Description
[vc_row][vc_column][vc_column_text]
About Canon Pixma E3370 All in One Wireless Printer
| | |
| --- | --- |
| Brand | ‎Canon |
| Connectivity Technology | ‎Wi-Fi |
| Printing Technology | ‎Inkjet |
| Special Feature | ‎Duplex Print |
| Colour | ‎Black |
| Recommended Uses For Product | ‎Office, Home |
| Model Name | ‎PIXMA |
| Printer Output | ‎Colour |
| Maximum Print Speed (Colour) | ‎4 ppm |
| Max Print speed Monochrome | ‎7.7 ppm |
| Item Weight | ‎3.9 Kilograms |
| Product Dimensions | ‎31.6D x 43.5W x 14.5H Centimeters |
| Controller Type | ‎Push Button |
| Printer Media Size Maximum | ‎8.5 x 11 inch |
| Included Components | ‎Printer, Power cord, 1 set of PG-47 & CL-57s cartridge, Installation CD, User manual |
| Style | ‎Ink Efficient |
| Print media | ‎Envelopes, Paper (plain) |
| Scanner Type | ‎Flatbed |
| Compatible Devices | ‎PC |
| Sheet Size | ‎A4 |
| Duplex | ‎Automatic |
| Hardware Interface | ‎USB |
| Additional Printer functions | ‎Copy, Scan |
| Control Method | ‎Touch |
| Manufacturer | ‎Canon Inc. |
| Form Factor | ‎All-in-One |
| Item model number | ‎E3370 |
| Graphics Card Description | ‎integrated |
| Connectivity Type | ‎Wi-Fi |
| Power Source | ‎ac |
| Are Batteries Included | ‎No |
| Manufacturer | ‎Canon Inc. |
| Country of Origin | ‎India |
| Imported By | ‎Canon India Pvt Limited.214-218, 2nd floor, Narain Manzil, Barakhamba Road, Connaught Place, New Delhi-110001, India |
| Item Weight | ‎3 kg 900 g |
[/vc_column_text][/vc_column][/vc_row][vc_row css=".vc_custom_1698044347599{border-top-width: 2px !important;}"][vc_column][vc_column_text]
About Canon Pixma Colour Printer
In the digital age, a reliable and versatile printer is a valuable asset for both home and office use.
The Canon Pixma E3370 All-in-One Wireless Printer stands as a pinnacle of printing technology, providing unparalleled convenience and efficiency.
Whether you are a student, a professional, or a creative enthusiast, this printer caters to all your needs, ensuring high-quality prints, seamless connectivity, and user-friendly features.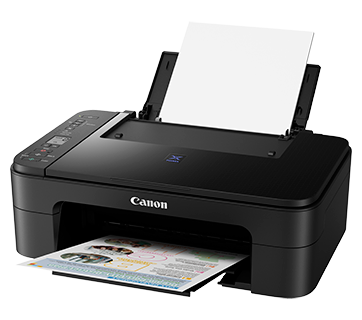 Key Features of this Canon Pixma Computer Printers
Wireless Connectivity: Embrace the freedom of wireless printing with the Canon Pixma E3370 All-in-One Wireless Printer.With Wi-Fi connectivity, you can effortlessly print documents and photos from your laptop, smartphone, or tablet, eliminating the hassle of tangled cables and promoting a clutter-free workspace.
All-in-One Functionality: This printer is not just a printer; it's a versatile all-in-one device.It seamlessly integrates printing, scanning, and copying functionalities into a single compact unit, saving valuable space and offering a comprehensive solution for various tasks.
High-Quality Prints: Experience the joy of vivid and sharp prints.The Canon Pixma E3370 All-in-One Wireless Printer boasts impressive print resolution, ensuring that your documents and photos are reproduced with exceptional clarity and detail.

Whether it's important reports or cherished family photos, this printer delivers professional-quality results every time.

Mobile Printing Solutions: Thanks to Canon's innovative mobile printing apps, printing on the go has never been easier.Utilize the Canon PRINT Inkjet/SELPHY app to print directly from your smartphone or tablet, allowing you to bring your digital creations to life without the need for a computer.
Energy Efficiency: Canon is committed to sustainability, and the Canon Pixma E3370 All-in-One Wireless Printer reflects this ethos.It features an energy-saving mode, automatically entering sleep mode when not in use, conserving energy without compromising performance.

This eco-friendly feature contributes to reducing your carbon footprint.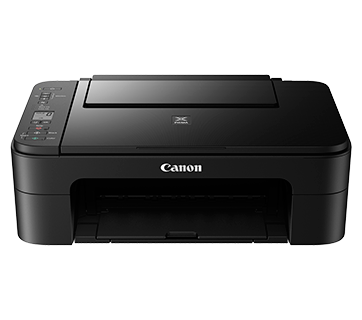 Applications of the Canon Pixma All In One Printer
Academic Excellence: For students, the Canon Pixma E3370 All in One Wireless is a reliable companion throughout their academic journey.It produces crisp and clear text for assignments, vibrant graphics for presentations, and high-quality images for project work, ensuring that their work stands out.
Professional Productivity: In the professional sphere, time is of the essence.The Canon Pixma E3370 All in One Wireless enhances productivity by providing quick and efficient printing, scanning, and copying capabilities.

It's ideal for generating professional reports, invoices, and marketing materials, allowing businesses to maintain a competitive edge.

Creative Pursuits: Creative individuals, such as artists and photographers, can rely on the Canon Pixma E3370 All in One Wireless to bring their visions to life.Whether it's printing art prints, photography portfolios, or design mock-ups, this printer faithfully reproduces the intricate details and vibrant colors of their creations.
Home Convenience: At home, the Canon Pixma E3370 All in One Wireless simplifies everyday tasks.From printing recipes and coloring pages for kids to scanning important documents and making copies, it's a versatile tool that adds convenience to various household activities.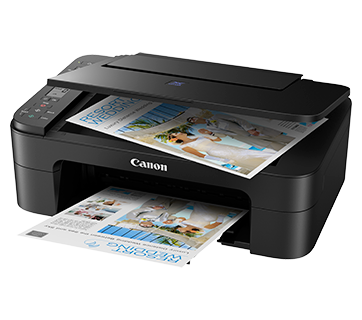 Limitations of this Printer
Limited Paper Handling: The Canon Pixma E3370 All in One Wireless  has a relatively modest paper handling capacity.While it's suitable for light to moderate use, high-volume printing might require frequent paper refills, which could be inconvenient for users with extensive printing needs.
Print Speed: Although the printer delivers excellent print quality, the print speed might not be the fastest in its category.Users requiring rapid printing for large volumes of documents might find the Canon Pixma E3370 All in One Wireless speed to be moderate, impacting overall efficiency in high-demand environments.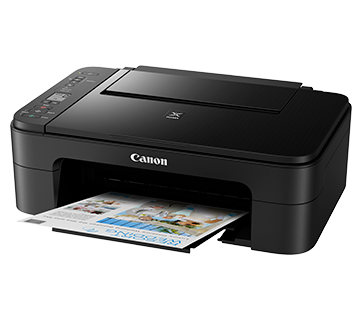 About Canon Computer Printers: Worth the Investment?
The Canon Pixma E3370 All in One Wireless Printer embodies the perfect blend of functionality, quality, and convenience.
Its wireless capabilities, coupled with the ability to produce high-quality prints and cater to diverse printing needs, make it a standout choice for individuals and businesses alike.
While it has certain limitations, its myriad features and applications make it a worthwhile investment for anyone seeking a reliable and versatile printing solution.
You can also attain the Canon Pixma G2010 Colour Printer.
Designed for high volume printing at low running cost.
Print, Scan & Copy.
ISO Standard print speed (A4): 8.8 images per mnute (mono) / 5.0 images per minute (colour).
Photo Speed (10.16 x 15.24cm): 60s (borderless)
[/vc_column_text][/vc_column][/vc_row]