About Gigabyte Radeon RX7900 XTX Gaming OC 24G Graphics Card
| | |
| --- | --- |
| Memory Speed | ‎20000 MHz |
| Graphics Coprocessor | ‎RX 7900 XTX |
| Chipset Brand | ‎AMD |
| Card Description | ‎Dedicated |
| Graphics Card Ram Size | ‎24 GB |
| | |
| --- | --- |
| Brand | ‎Gigabyte |
| Series | ‎GV-R79XTXGAMING OC-24GD |
| Item model number | ‎GV-R79XTXGAMING OC-24GD |
| Item Weight | ‎7.48 pounds |
| Product Dimensions | ‎13.03 x 5.43 x 1.97 inches |
| Item Dimensions LxWxH | ‎13.03 x 5.43 x 1.97 inches |
| Manufacturer | ‎GIGABYTE |
| ASIN | ‎B0BRBXF3MW |
| Country of Origin | ‎China |
| Date First Available | ‎December 13, 2022 |
About Gigabyte Gaming Graphics Card / Gigabyte Radeon Graphics Card
With this Gigabyte Radeon RX7900 XTX Gaming OC 24G you can experience unprecedented visuals, performance and visuals at 4K and beyond AMD Radeon 7000 series graphics card.
It is the world's first graphics card powered by AMD RDNA 3 chiplet technology.
Offering blazing fast clock speeds, enabling high refresh rate of gaming experience.
Breakthrough new levels of performance with up to 24 GB of GDDR6 memory and 2nd generation AMD Infinity Cache to deliver an nincredible experience at 4K and beyond.
With AMD Fidelity FX features and upscaling technologies, the Gigabyte Radeon RX7900 XTX Gaming OC 24G delivers world class visuals with remarkable performance.
With the AMD Radiance Display Engine and Display Port 2.1 you can experience up to 68 billion colours upto 8K in 165 Hz.
With this Gigabyte Gaming Graphics Card you can unleash outstanding performance to give you an edge in the game.
Advance this gaming graphics card with AMD Software: Adrenalin Edition Application featuring bulletproof drivers for the best PC gaming experience.
With the Windforce Cooling Experience featuring 100mm unique fan blade, alternate spinning, 9 composite heating pipes, a large vapour chamber that directly touches the GPU, 3D active fans and screen cooling that together provides high efficiency heat dissipation.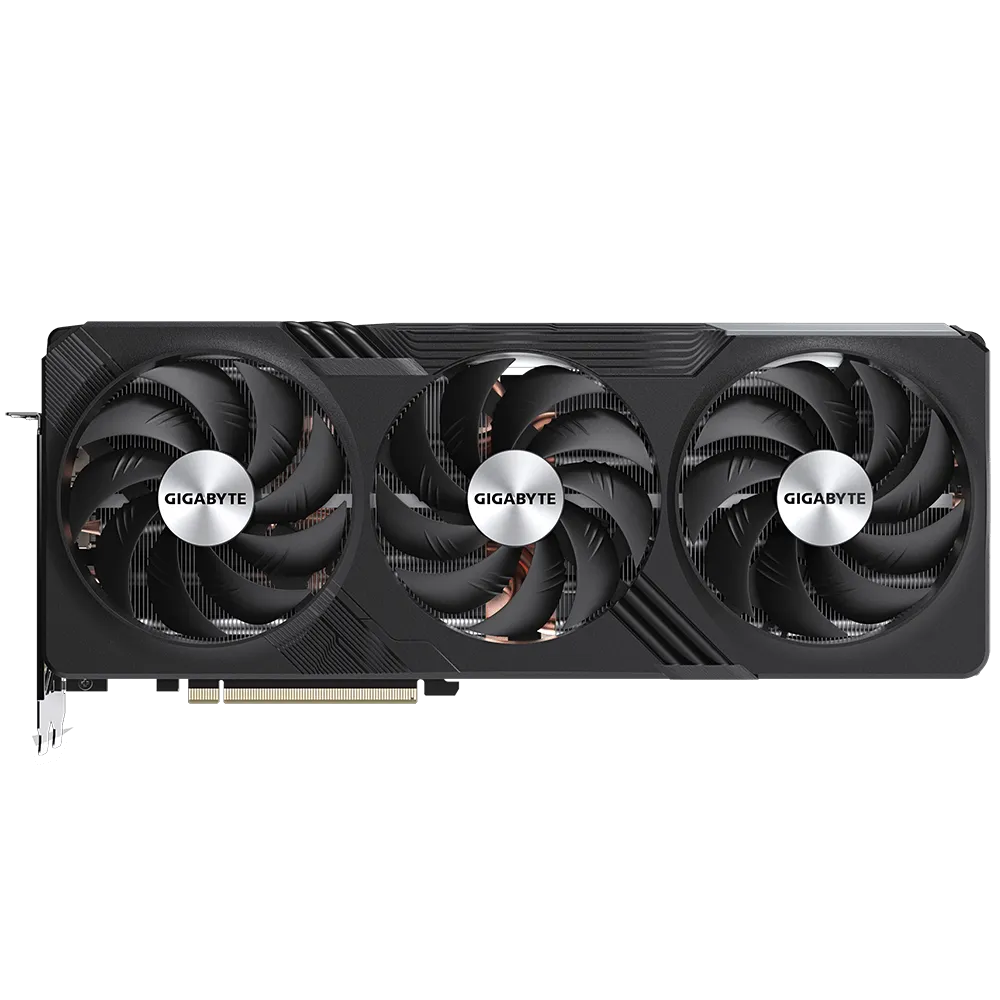 With the Alternative Spinning of the fan in the AMD Radeon 7000 Graphics Card you can reduce the turbulence of adjacent fans and increase airflow pressure.
The 3D Active Fan provides semi-passive cooling, and the fans will remain off when the GPU is in a low load or low power game.
Extended heatsink allows air to pass through, providing better heat dissipation.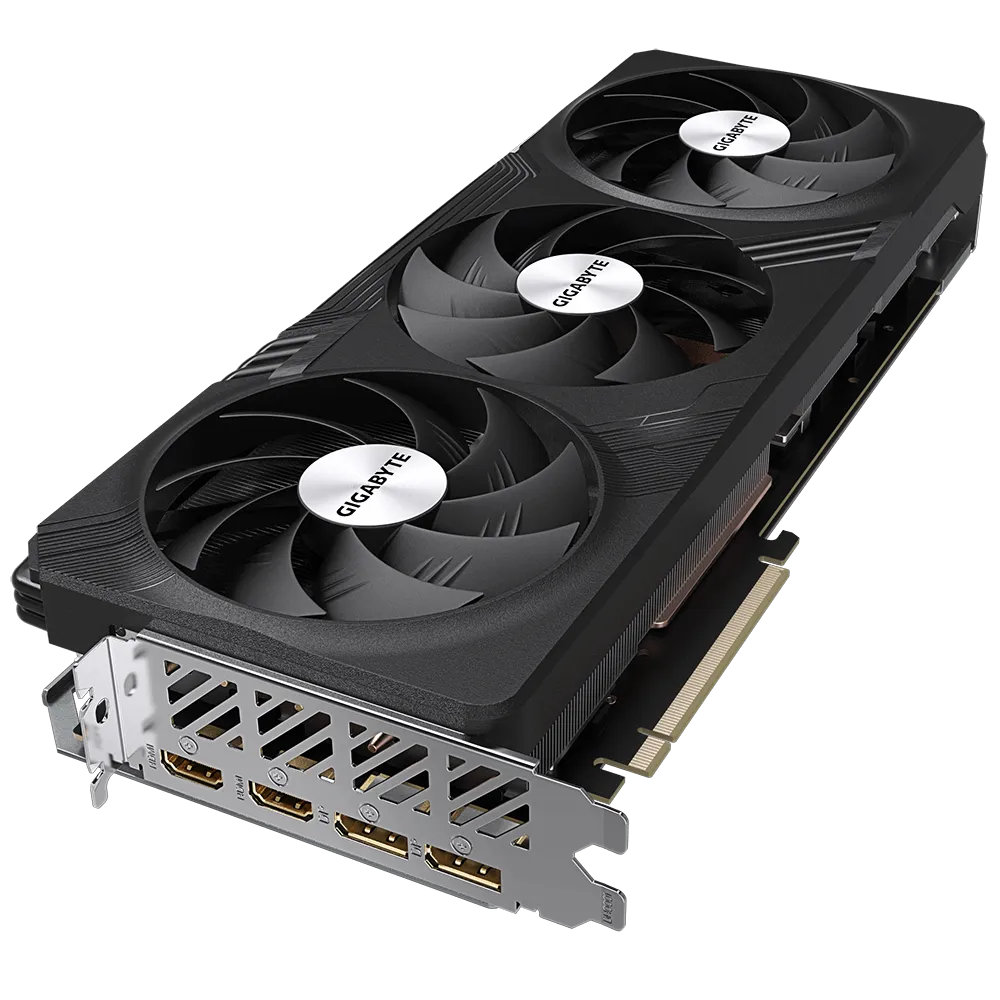 With 16.7M customizable color options and numerous lighting effects in the Gigabyte Radeon RX7900 XTX Gaming OC 24G, you can choose any lighting effect or synchronize with other devices in GIGABYTE CONTROL CENTER.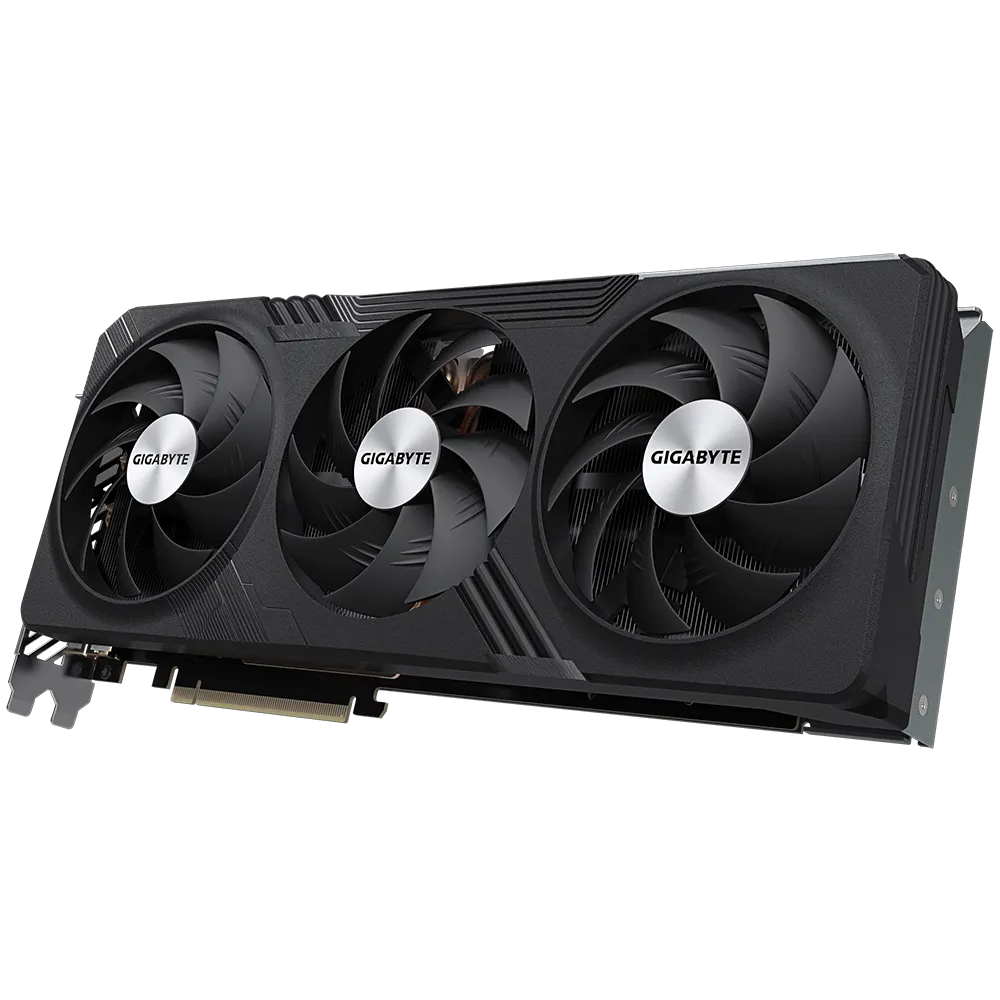 The metal back plate of the Gigabyte Radeon RX7900 XTX Gaming OC 24G not only provides an aesthetical shape, but also enhances the structure of the graphics card to provide complete protection.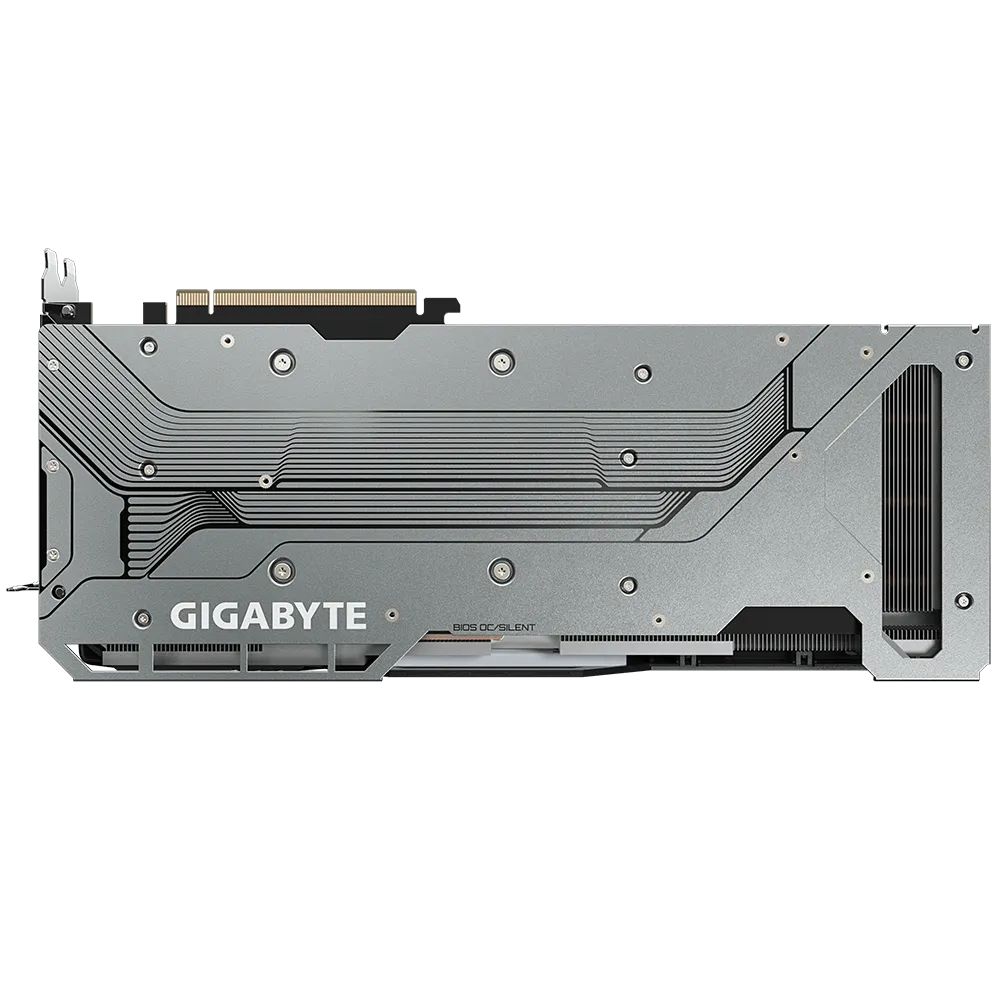 The factory default setting is OC mode, which provides users with the best performance.
However, switching to silent mode will enjoy a quieter experience.
When experiencing any power supply abnormality, the indicator in this AMD Radeon 7000 Graphics Card will alert gamers by flashing light.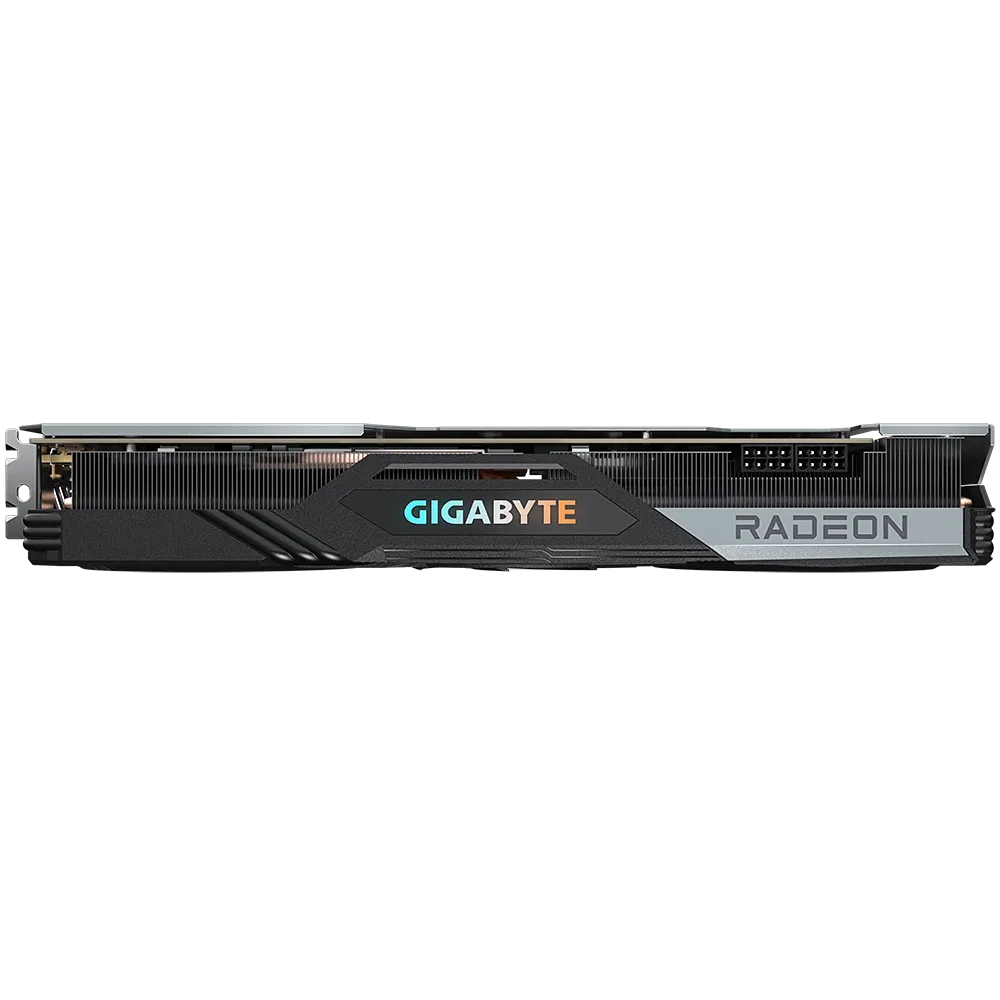 The new anti-sag bracket is tailored to each graphics card.
It provides the optimized reinforcement and better overall visual appearance.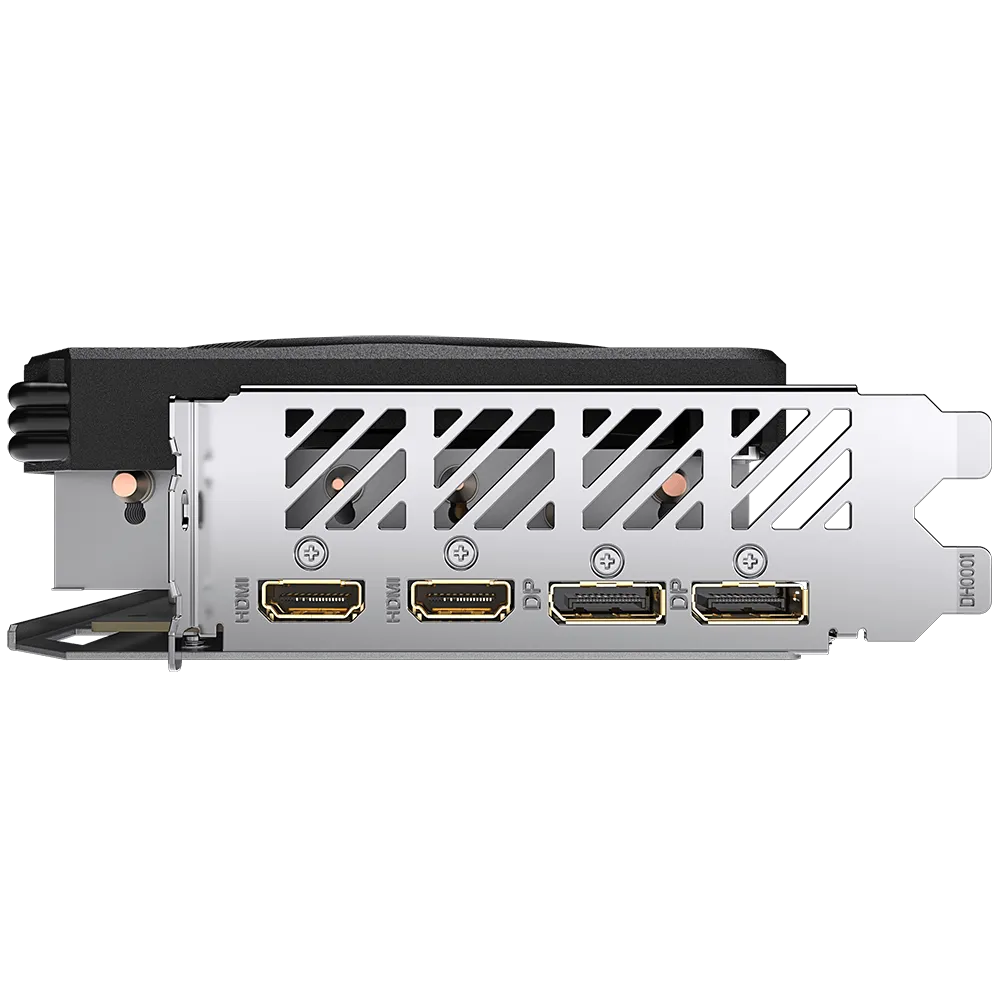 Ultra Durable certified highest-grade metal chokes, lower ESR solid capacitors, 2oz copper PCB, and lower RDS(on) MOSFETs, plus over-temperature design to deliver superior performance and longer system life.
Fully automated production process ensures top quality of the circuit boards and eliminates sharp protrusions of the solder connectors seen on the conventional PCB surface.
This friendly design prevents your hands from getting cut or inadvertently damaging components when making your build.
GIGABYTE CONTROL CENTER (GCC) is a unified software for all GIGABYTE supported products.
It provides an intuitive interface that allows users to adjust clock speed, voltage, fan mode and power target in real-time.
About AMD Radeon 7000 graphics card
We at Kharidiye.com are an official partner of AMD and with the AMD Radeon 7000 series of Graphics card we offer a wide range of the products of it.
You can also attain the GIGABYTE Radeon RX 570 Gaming 4G
Powered by the 570 Radeon RX
With 90 mm Blade Fan Style WINDFORCE 2X
OC mode: up to MHz 1255 and Gaming mode: up to MHz 1244