Description
[vc_row][vc_column][vc_column_text]
About Intel Core i7 processor 14700K
Brand
‎Intel
Manufacturer
‎INTEL, INTEL PRODUCTS VIETNAM CO. LTD. LOT I2 D1 RD SAIGON HIGH TECH PARK TAN PHU WARD, THU DUC CITY 70000 HO CHI MINH CITY VIETNAM
Total Cores
20

# of Performance-cores

8
Total Threads
28
Max Turbo Frequency
‎5.6 GHz
Processor Brand
‎Intel
Processor Type
‎Intel Core i7
Intel® Turbo Boost Max Technology 3.0 Frequency ‡
5.5 GHz
Cache
Processor Base Power
‎125W
Computer Memory Type
‎GDDR4
Graphics Card Interface
‎PCI-Express x8
Memory Types
Up to DDR5 5600 MT/s
Up to DDR4 3200 MT/s
Power Source
‎AC
Are Batteries Included
‎No
Included Components
‎1 Unit 13900K Processor, 1 Unit User Manual
Manufacturer
‎INTEL
Processor Graphics
‎Intel® UHD Graphics 770
Item Weight
‎380 g
[/vc_column_text][/vc_column][/vc_row][vc_row css=".vc_custom_1697567652354{border-top-width: 2px !important;}"][vc_column][vc_column_text]
About Intel Core i7 Desktop Processor
In the rapidly evolving world of computing, Intel has once again raised the bar with its 14th generation lineup, featuring the formidable Intel® Core™ i7-14700K Processor.
Designed for enthusiasts and professionals alike, this powerhouse processor is a testament to Intel's commitment to innovation and performance.
Best in class features about the Intel Core i7 14th Gen Processor
Powerful Specifications for Seamless Performance: At the heart of the Intel Core i7 processor 14700K lies a blend of power and efficiency.With 33MB of SmartCache and a base clock speed of up to 3.3 GHz, this processor can be turbo-boosted to an impressive 5.6 GHz.This raw power ensures that tasks, ranging from everyday computing to intensive multitasking, are executed with unparalleled speed and efficiency.Whether you're a gamer, content creator, or professional, the Intel Core i7 processor 14700K is designed to handle your demands effortlessly.
Multithreading Capabilities for Enhanced Productivity: One of the standout features of the Intel Core i7 processor 14700K is its support for multithreading, allowing for a total of 12 cores and 24 threads.This multithreading prowess significantly enhances multitasking capabilities, enabling seamless switching between applications, smooth video editing, and faster rendering of complex 3D models.For professionals who rely on efficient multitasking, the Intel Core i7 processor 14700K is a game-changing solution.
Intelligent Performance Tuning for Optimal Efficiency: Intel's 14th generation processors come equipped with intelligent performance tuning capabilities, ensuring that the Intel Core i7 processor 14700K operates at optimal efficiency under varying workloads.This intelligent adaptation not only enhances performance but also contributes to energy efficiency, making the processor an eco-friendly choice without compromising on power.
Enhanced Graphics and Media Capabilities: The Intel Core i7 processor 14700K features integrated Intel® Iris® Xe graphics, providing excellent visuals and media processing capabilities.Whether you're editing high-resolution videos, streaming content, or enjoying your favorite games, the integrated graphics ensure a smooth and immersive experience.For casual gamers and multimedia enthusiasts, this integrated solution offers impressive performance without the need for a dedicated graphics card.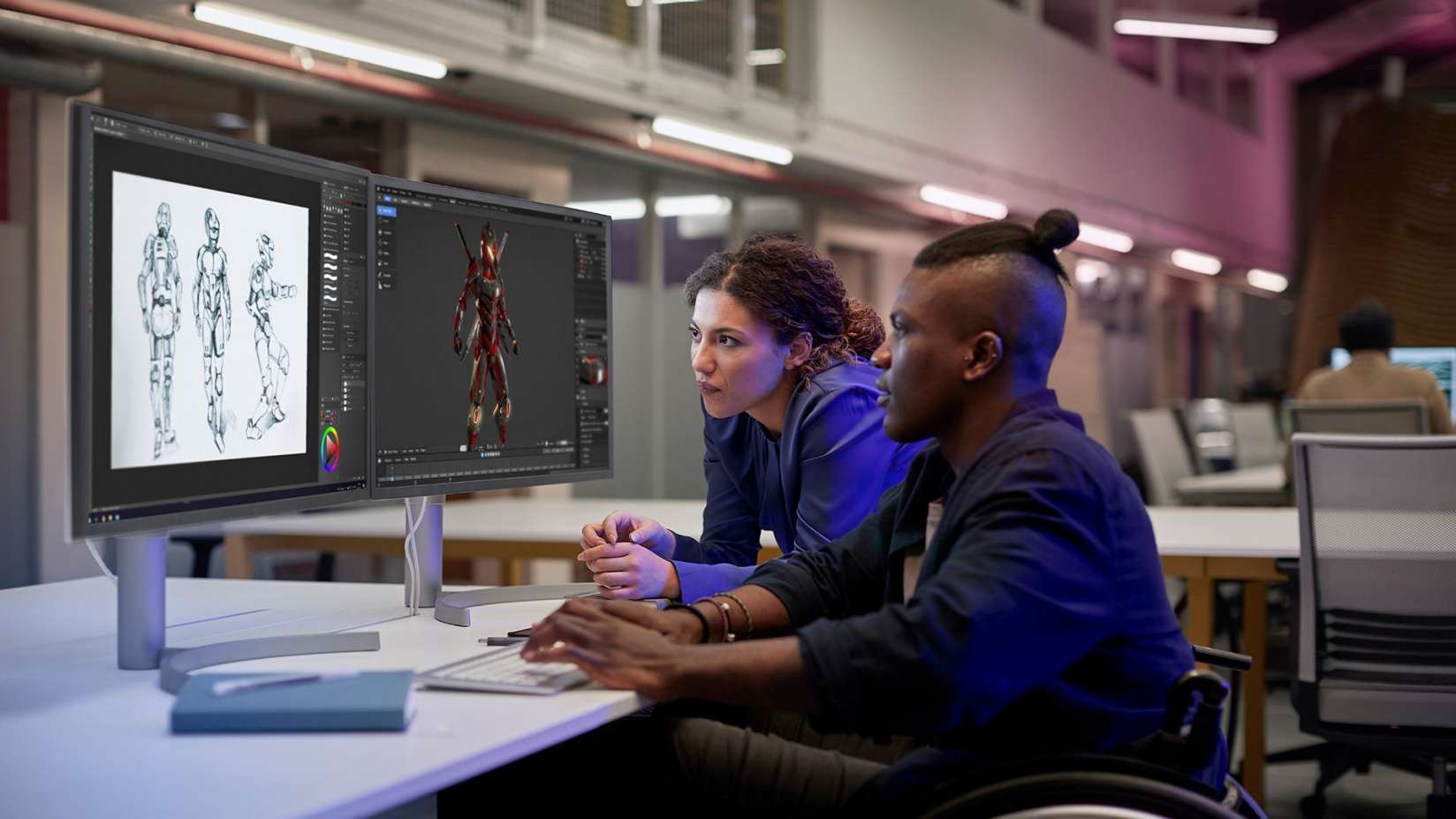 Applications Across Industries of the Intel Core Desktop Processor
Gaming: Gamers demand a seamless experience with high frame rates and responsive gameplay.The Intel Core i7 processor 14700K delivers on these fronts, ensuring smooth gaming experiences for both casual and competitive gamers.Its high clock speeds and multithreading capabilities make it ideal for running the latest AAA titles at maximum settings, providing an immersive gaming experience.
Content Creation: Content creators, including video editors, animators, and graphic designers, require powerful hardware to bring their ideas to life.The Intel Core i7 processor 14700K accelerates content creation workflows, reducing rendering times and enabling real-time editing of high-resolution videos and intricate 3D models.Whether you're editing videos for YouTube or working on professional animations, this processor enhances creativity and productivity.
Business and Productivity: In the business world, time is money.The Intel Core i7 processor 14700K boosts productivity by enabling swift multitasking, allowing professionals to handle numerous applications simultaneously.Whether you're crunching numbers in spreadsheets, running virtual meetings, or handling resource-intensive business software, this processor ensures a responsive and efficient computing experience.
Software Development: Software developers working on large codebases and resource-intensive applications benefit from the Intel Core i7 processor 14700K's processing power.Faster compilation times and efficient multitasking enhance the software development process, enabling developers to code, test, and debug their applications more efficiently.This processor streamlines the development workflow, ensuring that projects are completed on time.
Digital Content Streaming and Creation: With the rise of digital content platforms and streaming services, individuals and influencers are creating content at an unprecedented pace.The Intel Core i7 processor 14700K enables seamless content streaming and creation.Whether you're live-streaming games, creating engaging vlogs, or editing high-quality photographs, this processor ensures smooth performance, allowing creators to focus on their content without any lag or interruptions.
Intel Core Processor: Empowering the Future of Computing
The Intel Core i7 processor 14700K stands as a testament to Intel's dedication to innovation and performance.
Its powerful specifications, multithreading capabilities, intelligent performance tuning, and enhanced graphics make it a versatile choice for a wide range of applications.
Whether you're a gamer, content creator, business professional, or software developer, the Intel Core i7 processor 14700K empowers you to achieve more, delivering unmatched performance and efficiency.
Invest in the Intel Core i7 processor 14700K and experience a new era of intelligent computing where speed, power, and innovation converge to redefine what is possible in the world of technology.
With this you can also attain the Intel Core i7-13700F Desktop Processor.
16 cores (8 P-cores + 8 E-cores) and 24 threads

Performance hybrid architecture integrates two core microarchitectures, prioritizing and distributing workloads to optimize performance

Up to 5.2 GHz. 30M Cache

Compatible with Intel 600 series and 700 series chipset-based motherboards

Turbo Boost Max Technology 3.0, and PCIe 5.0 & 4.0 support. Intel Optane Memory support. Intel Laminar RH1 Cooler included. Discrete graphics required
[/vc_column_text][/vc_column][/vc_row]