Description
[vc_row][vc_column][vc_column_text]
About Kraken 240 Liquid Cooler Black
| | |
| --- | --- |
| Item Dimensions LxWxH | ‎12.3 x 27.5 x 3 Centimeters |
| Brand | ‎Nzxt |
| Power Connector Type | ‎3-Pin |
| Voltage | ‎12 Volts |
| Cooling Method | ‎Water |
| Noise Level | ‎30.6 dB |
| Maximum Rotational Speed | ‎2800 RPM |
| Manufacturer | ‎NZXT, NZXT |
| Colour | ‎Black |
| Item Height | ‎30 Millimeters |
| Item Width | ‎27.5 Centimeters |
| Product Dimensions | ‎12.3 x 27.5 x 3 cm; 1.3 Kilograms |
| Item model number | ‎RL-KN240-B1 |
| Computer Memory Type | ‎DIMM |
| Are Batteries Included | ‎No |
| Manufacturer | ‎NZXT |
| Country of Origin | ‎China |
| Item Weight | ‎1 kg 300 g |
[/vc_column_text][/vc_column][/vc_row][vc_row css=".vc_custom_1700055719024{border-top-width: 2px !important;}"][vc_column][vc_column_text]
 About NZXT Kranken Computer Cooler
In the ever-evolving world of PC cooling, the Kraken 240 Liquid Cooler Black emerges as a powerhouse, seamlessly combining cutting-edge features with a sleek design that transforms your rig into a work of art.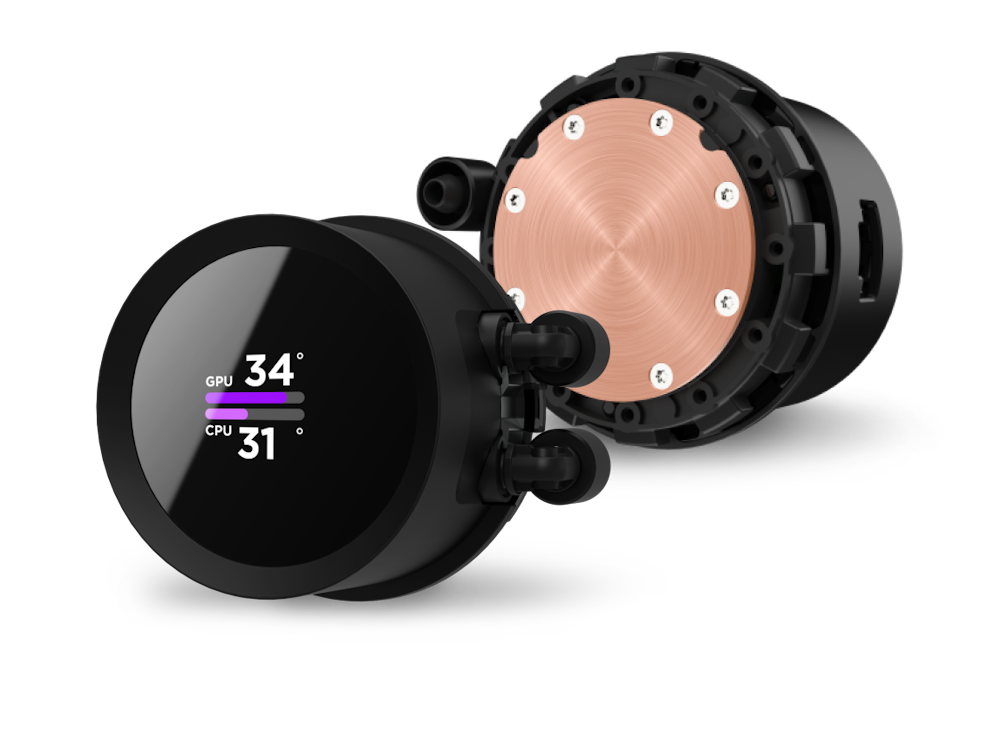 About the NZXT Kranken Liquid Cooler
Unrivaled Cooling Performance: At the heart of the Kraken 240 Liquid Cooler Black lies its prowess in heat dissipation.The 240mm radiator, coupled with a dual-fan configuration, creates an efficient cooling system that ensures your components operate at peak performance.

This setup is particularly beneficial for gamers engaging in marathon sessions or content creators working on resource-intensive tasks, as it prevents thermal throttling and maintains optimal temperatures.

Advanced Pump Design for Optimal Circulation: The Kraken 240 Liquid Cooler Black boasts an advanced pump design that enhances liquid circulation, contributing to the cooler's overall efficiency.The pump's quiet operation ensures that you enjoy superior cooling performance without sacrificing the serenity of your gaming or working environment.

This attention to detail makes the Kraken 240 not just a cooling solution but an experience in itself.

Aesthetics That Command Attention: Beyond its cooling capabilities, the Kraken 240 Liquid Cooler Black stands out with its striking aesthetics.Encased in a matte black finish, the cooler exudes sophistication, complementing any build.

The customizable RGB lighting takes it a step further, allowing you to personalize your setup.

Sync the lighting with other RGB components to create a visually cohesive masterpiece that reflects your unique style.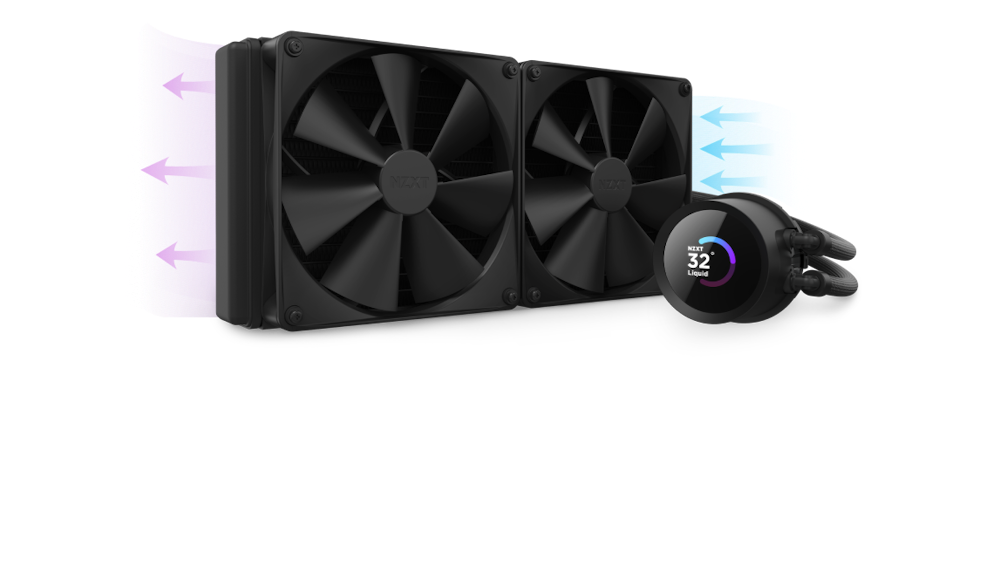 Intuitive Controls with CAM Software: Taking control of your cooling has never been easier, thanks to the Kraken's integration with NZXT's CAM software.The software provides an intuitive interface where you can monitor temperatures, adjust fan speeds, and personalize lighting effects.

CAM isn't just a control center; it's a hub for optimizing your system's performance and ensuring that the Kraken 240 Liquid Cooler Black operates at its full potential.

Compatibility Across Platforms: Engineered for versatility, the Kraken 240 Liquid Cooler Black supports a wide range of CPU sockets, including Intel LGA 1200 and AMD AM4.Whether you're building a gaming powerhouse or a content creation workstation, the Kraken 240 Liquid Cooler Black seamlessly integrates into your setup, offering compatibility without compromise.

The easy installation process ensures that both novice builders and seasoned enthusiasts can harness the power of the Kraken.

Whispers of Power: Silent Operation: Cooling power should not come at the cost of a noisy environment.The Kraken 240 Liquid Cooler Black addresses this concern with a focus on quiet operation.

Specially designed fans and a pump that operates in near silence ensure that your cooling solution works diligently without disrupting your immersive computing experience.

Unleash the full potential of your system without the unwanted background noise.
Applications Across the Spectrum of the NZXT Desktop Liquid Cooler
The Kraken 240 Liquid Cooler Black is not confined to a specific niche; its applications span a broad spectrum of computing needs:
Gaming Marvels: Elevate your gaming experience by keeping your system cool during intense gaming sessions.The Kraken 240 Liquid Cooler Black ensures that your hardware doesn't just meet but exceeds the demands of the latest gaming titles.
Content Creation: For content creators working on graphic-intensive projects or video editing, the Kraken 240 Liquid Cooler Black provides the cooling headroom needed to tackle demanding tasks without compromising efficiency.
Professional Workstations: In professional settings where computational power is crucial, the Kraken 240 Liquid Cooler Black becomes an asset by maintaining optimal temperatures, ensuring that your workstation operates seamlessly during critical tasks.
Overclocking Adventures: For enthusiasts seeking to push their systems to the limit, the Kraken 240 Liquid Cooler Black offers the thermal management required for overclocking, unlocking additional performance potential without the risk of overheating.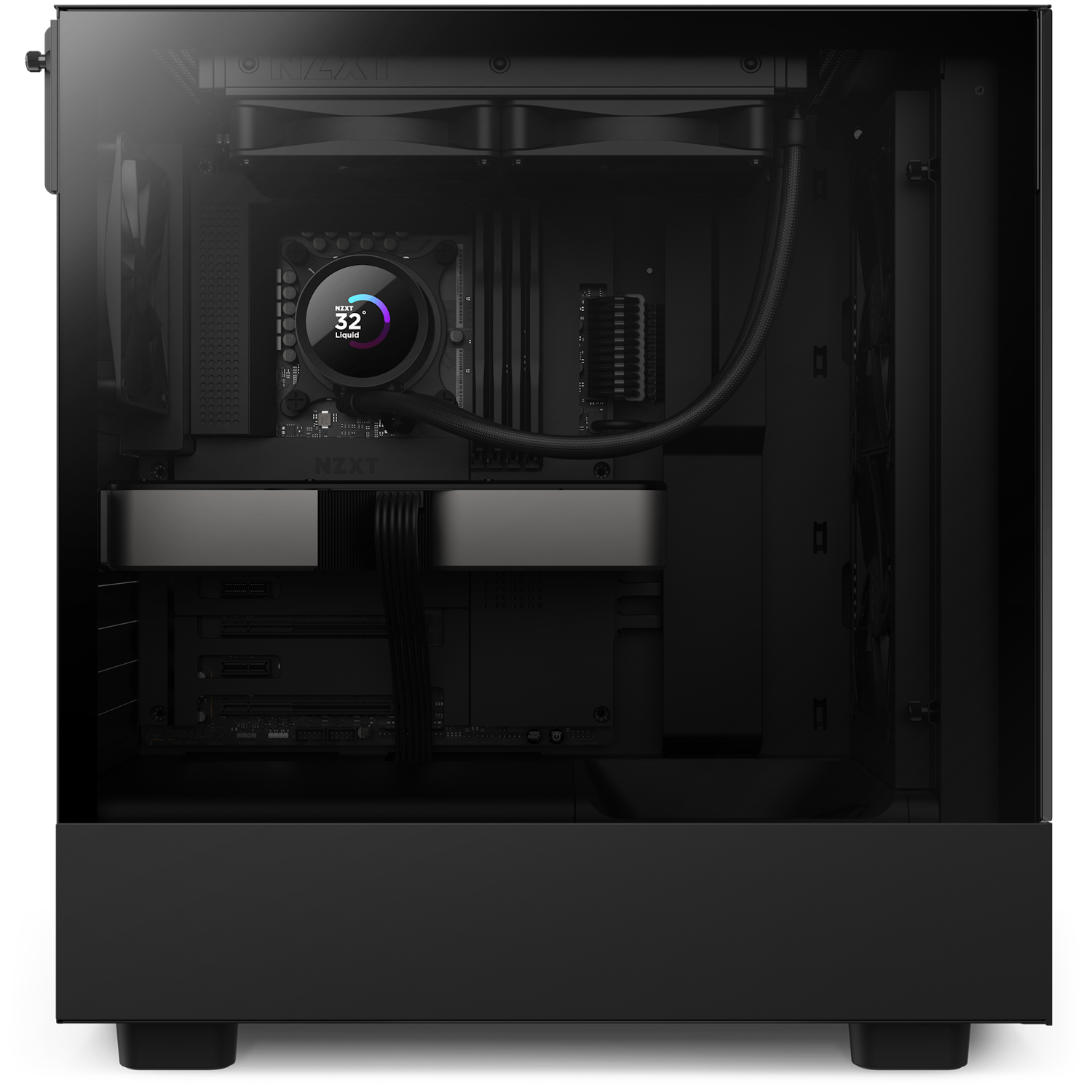 Kranken 240 Black Colour Liquid Cooler: Worth the Investment?
If you're ready to elevate your cooling game to unprecedented heights, the Kraken 240 Liquid Cooler Blackawaits.
Unleash the Kraken, Unleash the Power – Black Colour Liquid Cooler
The Kraken 240 Liquid Cooler Black is more than a cooling solution; it's a testament to innovation, performance, and style.
Whether you're a gamer seeking peak performance, a content creator demanding reliability, or an overclocking enthusiast pushing the boundaries, the Kraken 240 Liquid Cooler Black is your ally in the journey to unlocking the full potential of your system.
Unleash the Kraken, and let your rig radiate power while staying cool and collected.
With this you can also attain the Kraken 240 RGB Liquid Cooler White. 
Pump features an embedded 1.54" square LCD screen to display real-time system info or custom images

Adjustable screen orientation accommodates pump head position

Powerful Asetek pump provides optimal cooling and up to 2,800 RPM whisper-quiet operation

Includes high-performance PWM fans with fluid dynamic bearings for optimal cooling

Includes F140/F120 RGB Core fans
[/vc_column_text][/vc_column][/vc_row]