Description
[vc_row][vc_column][vc_column_text]
About Samsung 16GB DDR4 2666MHz Desktop RAM
| | |
| --- | --- |
| Brand | ‎Samsung |
| Manufacturer | ‎Samsung |
| Form Factor | ‎DIMM |
| Package Dimensions | ‎20.9 x 6.6 x 6.4 cm; 68 Grams |
| Item model number | ‎M378A2K43CB1-CTD |
| RAM Size | ‎8 GB |
| Memory Technology | ‎DDR4 |
| Computer Memory Type | ‎DDR4 SDRAM |
| Memory Clock Speed | ‎2666 MHz |
| Voltage | ‎1.2 Volts |
| Are Batteries Included | ‎No |
| Manufacturer | ‎Samsung |
| Item Weight | ‎68 g |
[/vc_column_text][/vc_column][/vc_row][vc_row css=".vc_custom_1700711365327{border-top-width: 2px !important;}"][vc_column][vc_column_text]
About Samsung DDR4 Desktop RAM
Unleash the full potential of your desktop with the Samsung 16GB DDR4 2666MHz Desktop RAM.
This high-performance memory module is engineered to deliver a seamless computing experience, combining impressive capacity with blistering speed.
In this detailed review, we'll explore the outstanding features of this DDR4 RAM, delve into its technical specifications, and highlight the diverse applications that make it an indispensable addition to any desktop setup.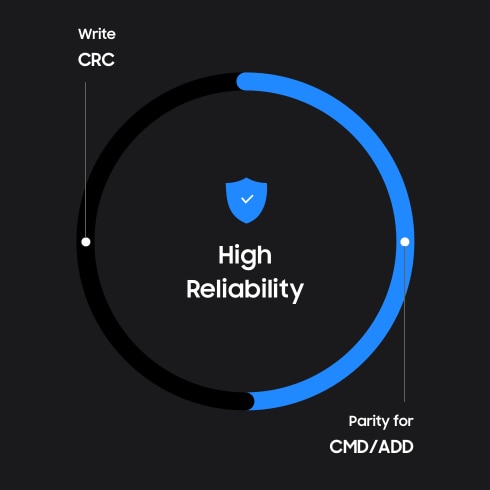 Technical Specifications of the Samsung DDR4 Computer RAM
Capacity and Speed: The Samsung 16GB DDR4 2666MHz Desktop RAM boasts a generous 16GB capacity, providing ample space for demanding applications and multitasking.With a clock speed of 2666MHz, this module ensures rapid data transfer rates, enhancing overall system responsiveness and reducing lag during resource-intensive tasks.
Form Factor and Compatibility: Crafted with a standard 288-pin form factor, this DDR4 RAM is designed for desktop use, ensuring broad compatibility with a variety of systems.Whether you are upgrading your existing desktop or building a new one, the Samsung 16GB DDR4 2666MHz Desktop RAM seamlessly integrates into a range of configurations, enhancing performance across the board.
Reliability and Durability: Samsung's reputation for quality is upheld in the construction of this RAM module.Engineered with precision and durability in mind, it ensures stable and reliable performance over the long term.This reliability is crucial for users seeking a memory solution that can withstand the rigors of daily computing tasks.
Energy Efficiency: In addition to its performance prowess, the Samsung 16GB DDR4 2666MHz Desktop RAM prioritizes energy efficiency.Operating at lower voltages, it minimizes power consumption without compromising on performance.This makes it an ideal choice for users who value both high performance and eco-friendly computing.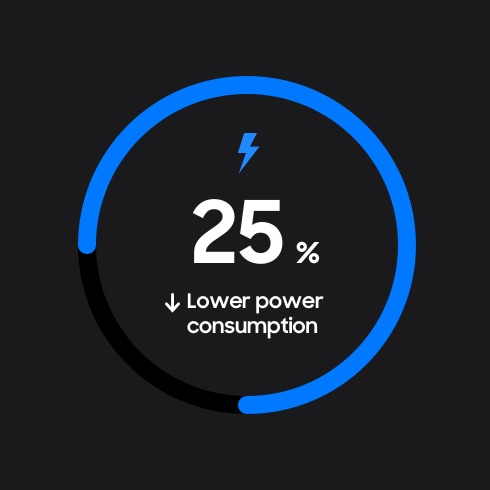 Applications of the Samsung 16GB RAM for Desktop
Gaming Excellence: Gaming enthusiasts will appreciate the enhanced gaming experience provided by the Samsung 16GB DDR4 2666MHz Desktop RAM.With its high capacity and fast data transfer rates, it minimizes load times, reduces stuttering, and ensures a smooth gaming session even when running graphics-intensive titles.Elevate your gaming rig to the next level with this high-performance RAM.
Content Creation Powerhouse: For content creators working with video editing, graphic design, and other resource-intensive tasks, this DDR4 RAM is a game-changer.The ample capacity allows for smooth multitasking, while the high-speed data transfer ensures faster rendering times.Streamline your creative workflow with a desktop that can keep up with your imagination.
Multitasking Efficiency: Whether you're a professional handling complex applications or a student juggling multiple tasks, the Samsung 16GB DDR4 2666MHz Desktop RAM excels at multitasking.Switch between applications seamlessly, run virtual machines, and handle large datasets without experiencing performance bottlenecks.Boost your productivity with a desktop that can keep pace with your demands.
Everyday Computing Performance: Even for everyday computing tasks, having a high-performance RAM module can make a significant difference.Browsing, document editing, and general system responsiveness are all enhanced with the Samsung DDR4 RAM.Enjoy a smoother and more efficient computing experience for your day-to-day activities.

The Samsung Desktop RAM: Worth the Investment
The Samsung 16GB DDR4 2666MHz Desktop RAM stands as a testament to Samsung's commitment to providing cutting-edge technology for desktop users.
Whether you're a gamer, content creator, professional, or everyday computer user, this RAM module is designed to meet your diverse needs.
Upgrade your computer with the Samsung 16GB DDR4 2666MHz Desktop RAM and experience a new level of speed, reliability, and efficiency in your computing endeavors. Elevate your desktop experience today.
With this you can also attain the Samsung 4GB DDR4 3200MHz Desktop RAM.
| | |
| --- | --- |
| Brand | Samsung |
| Computer Memory Size | 4 GB |
| RAM Memory Technology | DIMM |
| Memory Speed | 3200 MHz |
| Compatible Devices | Laptop |
[/vc_column_text][/vc_column][/vc_row]