Description
[vc_row][vc_column][vc_column_text]
About Samsung 16GB DDR4 3200 MHz Laptop RAM
| | |
| --- | --- |
| Brand | ‎Samsung |
| Manufacturer | ‎a-tech |
| Model | ‎M471A2K43DB1-CWE |
| Package Dimensions | ‎12.09 x 9.5 x 0.89 cm; 18 Grams |
| Item model number | ‎M471A2K43DB1-CWE |
| RAM Size | ‎16 GB |
| Memory Storage Capacity | ‎16 GB |
| Ram Memory Technology | ‎DDR4 |
| Computer Memory Type | ‎DDR4 SDRAM |
| Compatible Devices | ‎Laptop |
| Special Features | ‎High Performance |
| Number of items | ‎1 |
| Voltage | ‎1.2 Volts |
| Batteries Included | ‎No |
| Batteries Required | ‎No |
| Data Transfer Rate | ‎3200 MHz |
| Form Factor | ‎SO-DIMM |
| Does it contain liquid? | ‎No |
| Manufacturer | ‎a-tech |
| Item Weight | ‎18 g |
[/vc_column_text][/vc_column][/vc_row][vc_row css=".vc_custom_1700710434512{border-top-width: 2px !important;}"][vc_column][vc_column_text]
About Samsung DDR4 RAM for Laptop
Welcome to a new era of laptop performance with the Samsung 16GB DDR4 3200 MHz Laptop RAM.
Elevate your computing experience with this cutting-edge memory module, designed to deliver unparalleled speed, reliability, and efficiency.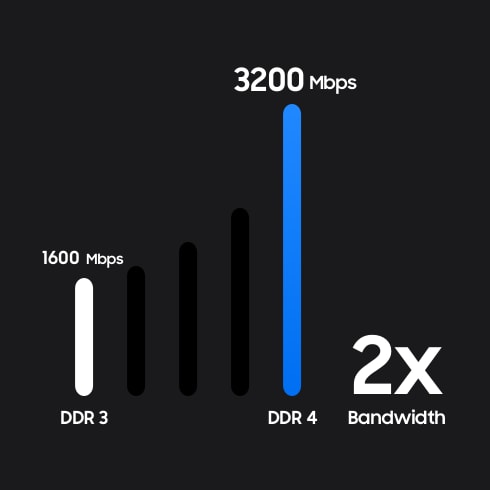 Technical Specifications of the Samsung RAM for Laptop
Capacity and Speed: The Samsung 16GB DDR4 3200 MHz Laptop RAM boasts an impressive 16GB capacity, providing ample space for multitasking and memory-intensive applications.With a clock speed of 3200 MHz, this module ensures lightning-fast data transfer rates, resulting in smoother operations and reduced lag.
Form Factor and Compatibility: Designed with a 260-pin form factor, this RAM module is tailored for laptops, ensuring compatibility with a wide range of devices.Whether you're upgrading your existing laptop or customizing a new one, the Samsung 16GB DDR4 seamlessly integrates into various systems, enhancing overall performance.
Energy Efficiency: Samsung's commitment to sustainability is evident in the energy-efficient design of this DDR4 RAM.Operating at low voltages, it not only reduces power consumption but also contributes to a longer battery life for your laptop.

This feature is particularly advantageous for users who prioritize eco-friendly computing solutions.

High-Bandwidth Performance: The DDR4 technology employed in this RAM module offers high bandwidth, facilitating faster data access and improved system responsiveness.Whether you're running resource-intensive applications, gaming, or handling complex tasks, the high-bandwidth performance ensures a seamless and lag-free experience.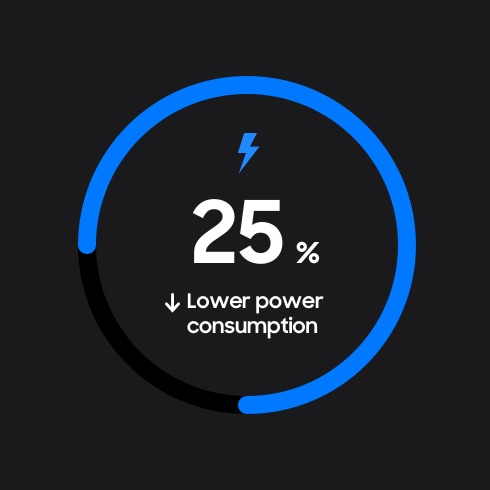 Applications of the Samsung 16GB DDR4 RAM
Gaming Enthusiasts: For avid gamers, the Samsung 16GB DDR4 3200 MHz Laptop RAM is a game-changer.The high-speed data transfer and low latency make it perfect for handling graphics-intensive games and ensuring a smooth gaming experience.

Say goodbye to frame drops and hello to immersive gameplay.

Content Creators: Video editing, graphic design, and 3D rendering demand substantial computing power.The ample capacity and rapid data transfer of this RAM cater to the needs of content creators, allowing for faster rendering times and smoother workflow.

No more frustrating delays when working on high-resolution projects.

Professional Multitasking: Professionals who rely on multitasking will appreciate the efficiency of the Samsung 16GB DDR4 3200 MHz Laptop RAM.Switch seamlessly between applications, run virtual machines, and handle large datasets without experiencing a slowdown.

Boost your productivity by harnessing the power of reliable and fast memory.

Business and Productivity: In a business setting, where efficiency is paramount, the Samsung 16GB DDR4 3200 MHz Laptop RAM proves to be a valuable asset.Improve the speed of data processing, reduce load times for applications, and enhance overall system responsiveness, leading to increased productivity for everyday tasks.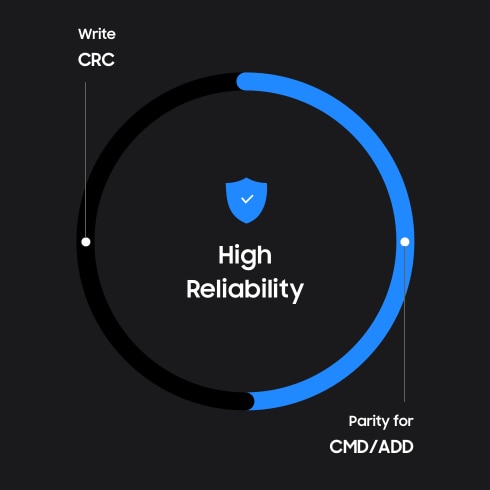 The Samsung 3200 MHz RAM for Laptop: Worth the investment
The Samsung 16GB DDR4 3200 MHz Laptop RAM is a testament to Samsung's commitment to innovation and excellence in the realm of computer memory.
Whether you're a gamer, content creator, professional, or business user, this RAM module caters to a diverse range of needs, providing a substantial boost in performance and efficiency.
Upgrade your laptop today and experience the next level of computing with Samsung's cutting-edge DDR4 technology.
We at Kharidiye.com also offers to you the Samsung 16GB DDR4 2666MHz Desktop RAM.
Total Capacity: 16GB

Form Factor: 288PIN DIMM

Specs: DDR4 PC4-21300 ,CL=19 ,Unbuffered ,NON-ECC ,DDR4-2666 ,1.2V

Speed: 2666 MHz

Lifetime warranty
[/vc_column_text][/vc_column][/vc_row]