Description
[vc_row][vc_column][vc_column_text]
About Samsung 4GB DDR4 2666MHz Desktop RAM
| | |
| --- | --- |
| Brand | ‎Samsung |
| Manufacturer | ‎Samsung |
| Form Factor | ‎DIMM |
| Package Dimensions | ‎14.4 x 4.8 x 1.4 cm; 9.07 Grams |
| Item model number | ‎M378A5244CB0-CTD |
| RAM Size | ‎4 GB |
| Memory Technology | ‎DDR4 |
| Computer Memory Type | ‎DDR4 SDRAM |
| Memory Clock Speed | ‎2666 MHz |
| Voltage | ‎1.2 Volts |
| Are Batteries Included | ‎No |
| Manufacturer | ‎Samsung |
| Item Weight | ‎9.07 g |
[/vc_column_text][/vc_column][/vc_row][vc_row css=".vc_custom_1700931342591{border-top-width: 2px !important;}"][vc_column][vc_column_text]
About Samsung DDR4 Desktop RAM
Welcome to a new era of desktop performance, where speed and reliability are paramount.
If you're in search of a memory solution that can transform your desktop experience, the Samsung 4GB DDR4 2666MHz Desktop RAM is a game-changer.

Features of the Samsung 4GB Desktop RAM
High-Speed Performance: The Samsung 4GB DDR4 2666MHz Desktop RAM is engineered to deliver blazing-fast data transfer rates, operating at a remarkable 2666MHz.This high-speed performance ensures snappy responsiveness, quick application launches, and smooth multitasking, making it an ideal choice for desktop users who demand top-tier performance.
4GB Capacity: Striking a balance between affordability and performance, the 4GB capacity is well-suited for a range of desktop applications.Whether you're a casual user, a content creator, or a professional, this capacity ensures that your desktop has enough memory to handle everyday tasks and more.
DDR4 Technology: Embracing the latest DDR4 technology, Samsung ensures that your desktop stays at the forefront of performance.DDR4 offers improved energy efficiency, increased bandwidth, and enhanced overall system responsiveness compared to its predecessors.
Desktop-Optimized Design: Tailored for desktop systems, this DDR4 RAM module seamlessly integrates into your desktop's memory slots, allowing for easy installation.The 2666MHz speed is optimized to enhance desktop performance, ensuring a smooth and efficient computing experience.
Reliable Brand Reputation: Samsung is a global leader in technology with a reputation for producing high-quality and reliable components.When you choose Samsung, you're investing in a brand known for innovation and excellence, providing confidence in the performance and longevity of your desktop's memory.
Plug-and-Play Installation: Upgrading your desktop's memory should be a hassle-free process.The Samsung 4GB DDR4 2666MHz Desktop RAM features a plug-and-play design, making it easy for users of all levels to enhance their desktop's performance.

No need for complex configurations—simply install, and you're ready to experience a boost in speed.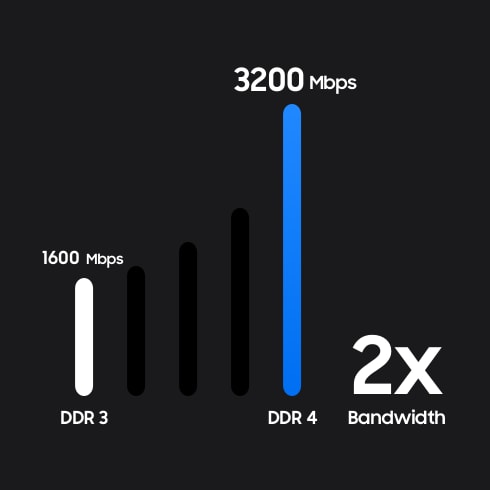 Benefits of Applications of the Samsung 4GB RAM for Computer
Efficient Multitasking: The high-speed performance of this DDR4 RAM module ensures that your desktop can handle multitasking with ease.Whether you're running multiple applications simultaneously or handling resource-intensive tasks, the 2666MHz speed provides the necessary bandwidth for efficient multitasking.
Quick Application Launches: Experience a significant reduction in application launch times.Games, creative software, and other demanding applications open quickly, allowing you to get to work or play without unnecessary delays.

The 2666MHz speed ensures rapid data access, contributing to a seamless user experience.

Enhanced Gaming Performance: Gamers, take note! The Samsung 4GB DDR4 2666MHz Desktop RAM is a fantastic choice for enhancing your gaming experience.Enjoy smoother gameplay, reduced loading times, and improved overall performance in your favorite games.

This RAM module ensures that your desktop can keep up with the demands of modern gaming.

Optimized Content Creation: Content creators will appreciate the efficiency of this DDR4 RAM when working on graphic design projects, video editing, or other creative tasks.The 2666MHz speed contributes to faster rendering times and smoother editing experiences, allowing you to unleash your creativity without slowdowns.
Improved System Responsiveness: Your desktop's overall responsiveness receives a significant boost, enhancing everyday tasks such as web browsing, document editing, and file management.The Samsung 4GB DDR4 2666MHz Desktop RAM ensures that your desktop operates at peak efficiency for a smooth and efficient workflow.
Future-Proof Your Desktop: As software and applications become more demanding, having sufficient RAM is crucial.By upgrading to the Samsung 4GB DDR4 2666MHz Desktop RAM, you're future-proofing your desktop, ensuring it can handle the evolving landscape of computing without compromising on performance.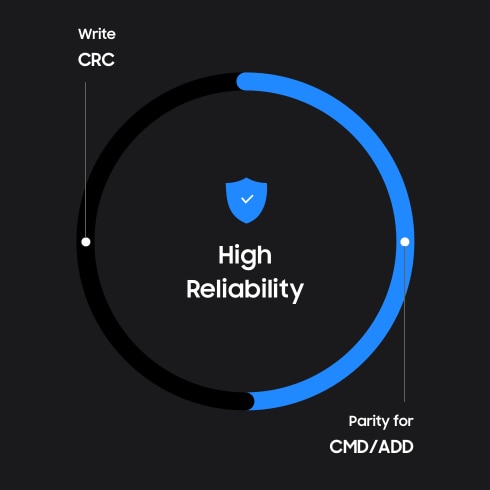 Samsung Desktop RAM: Worth the Investment
The Samsung 4GB DDR4 2666MHz Desktop RAM is a stellar choice for users seeking to elevate their computing experience.
With its high-speed performance, desktop-optimized design, and the reliability of the Samsung brand, this memory module is a smart investment for anyone looking to boost their desktop's capabilities.
Upgrade your desktop today and unlock the full potential of your computing power with Samsung's cutting-edge DDR4 RAM technology.
With this you can also attain the Samsung 4GB DDR4 2666MHz Laptop RAM.
Module Size: 4GB (1 x 4GB)

Package: 260-pin SODIMM

Feature: DDR4 PC4-21300

Specs:DDR4 PC4-21300 CL=19 Unbuffered NON-ECC DDR4-2666 1.2V

Lifetime warranty
[/vc_column_text][/vc_column][/vc_row]