Description
[vc_row][vc_column][vc_column_text]
About the Samsung 4GB DDR4 3200MHz Desktop RAM
| | |
| --- | --- |
| Brand | ‎Samsung |
| Manufacturer | ‎samsung |
| Model | ‎M471A5244CB0-CWE |
| Package Dimensions | ‎17.09 x 10.9 x 3.61 cm; 9 Grams |
| Item model number | ‎M471A5244CB0-CWE |
| RAM Size | ‎4 GB |
| Memory Storage Capacity | ‎4 GB |
| Ram Memory Technology | ‎DIMM |
| Computer Memory Type | ‎DDR4 SDRAM |
| Compatible Devices | ‎Desktop |
| Special Features | ‎Lightweight |
| Voltage | ‎1.2 Volts |
| Batteries Included | ‎No |
| Batteries Required | ‎No |
| Data Transfer Rate | ‎2666 MHz |
| Form Factor | ‎SO-DIMM |
| Does it contain liquid? | ‎No |
| Manufacturer | ‎samsung |
| Item Weight | ‎9 g |
[/vc_column_text][/vc_column][/vc_row][vc_row css=".vc_custom_1700844818976{border-top-width: 2px !important;}"][vc_column][vc_column_text]
About Samsung DDR4 Desktop RAM
In the ever-evolving landscape of technology, Samsung continues to stand at the forefront of innovation.
Introducing the Samsung 4GB DDR4 3200MHz Desktop RAM, a game-changer in the realm of computer memory.
Designed with cutting-edge technology and precision engineering, this RAM module is set to redefine your desktop computing experience.

Features of the Samsung 3200MHz RAM for Desktop
High-Speed Performance: The Samsung 4GB DDR4 3200MHz Desktop RAM is engineered to deliver exceptional speed and performance.With a blazing-fast clock speed of 3200MHz, this RAM module ensures swift data transfer and rapid multitasking, providing you with a seamless computing experience.
Reliable DDR4 Technology: Built on the DDR4 architecture, this RAM module offers improved data integrity and energy efficiency.The DDR4 technology enhances overall system responsiveness, making it ideal for a wide range of applications, from everyday computing tasks to demanding workloads.
4GB Capacity: The 4GB capacity of this RAM module strikes a perfect balance between affordability and performance.It provides ample memory for smooth multitasking and efficient handling of applications, ensuring that your desktop system operates at its optimal potential.
SODIMM Form Factor: The Small Outline Dual In-Line Memory Module (SODIMM) form factor ensures compatibility with a variety of desktop systems.Whether you are upgrading your existing system or building a new one, the Samsung 4GB DDR4 3200MHz Desktop RAM seamlessly integrates into your setup.
Samsung Quality Assurance: Trust is paramount when it comes to hardware components, and Samsung is synonymous with reliability.The Samsung 4GB DDR4 3200MHz Desktop RAM undergoes rigorous testing to meet Samsung's high-quality standards, ensuring durability and long-term performance.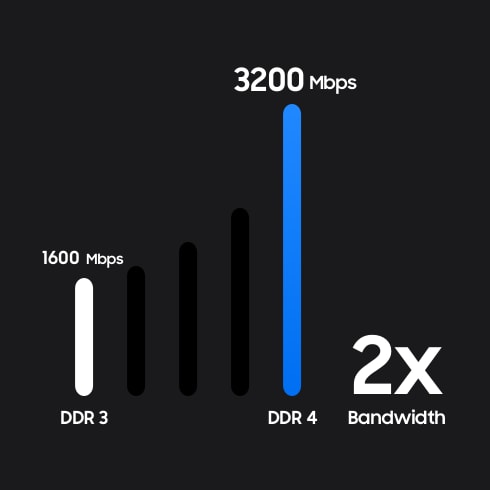 Applications of the Samsung DDR4 RAM for Computer
Gaming Enthusiasts: Elevate your gaming experience to new heights with the Samsung 4GB DDR4 3200MHz Desktop RAM.The high-speed performance ensures smooth gameplay, reduced loading times, and seamless transitions between different gaming environments.
Content Creators: For content creators working with resource-intensive applications like video editing or 3D modeling, this RAM module provides the necessary horsepower.It enables quick rendering and efficient handling of large files, allowing you to focus on unleashing your creative potential.
Business and Productivity: In a professional setting, where efficiency is key, this RAM module proves to be a valuable asset.From handling multiple applications simultaneously to speeding up data processing, it enhances overall productivity, making it an ideal choice for businesses and professionals.
Casual Users: Even for everyday users, the Samsung 4GB DDR4 3200MHz Desktop RAM offers a noticeable improvement in system responsiveness.Whether you're browsing the internet, streaming content, or running office applications, this RAM module ensures a smooth and lag-free experience.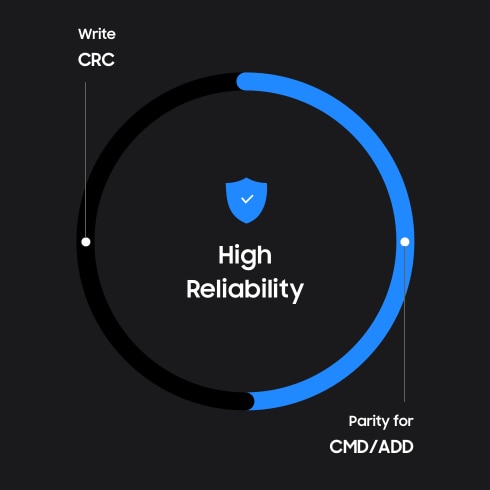 About Samsung 4GB RAM for Computer: Worth the investment
The Samsung 4GB DDR4 3200MHz Desktop RAM represents a perfect synergy of speed, reliability, and affordability.
With its high-performance features and diverse applications, this RAM module is a testament to Samsung's commitment to delivering cutting-edge technology to the heart of your desktop system.
Upgrade your computing experience and unlock the true potential of your desktop with Samsung's DDR4 3200MHz Desktop RAM.
With this you can also attain the Samsung 4GB 3200MHz DDR4 RAM for Laptop.
| | |
| --- | --- |
| Brand | Samsung |
| Computer Memory Size | 4 GB |
| RAM Memory Technology | SO-DIMM |
| Memory Speed | 3200 MHz |
| Compatible Devices | Laptop |
[/vc_column_text][/vc_column][/vc_row]