Description
[vc_row][vc_column][vc_column_text]
About Samsung 8GB DDR4 2666MHz RAM for Desktop
| | |
| --- | --- |
| Brand | ‎Samsung |
| Manufacturer | ‎samsung |
| Model | ‎M378A1K43CB2-CTD |
| Model Year | ‎2017 |
| Package Dimensions | ‎14.5 x 4.6 x 0.7 cm; 18.14 Grams |
| Item model number | ‎M378A1K43CB2-CTD |
| RAM Size | ‎8 GB |
| Memory Storage Capacity | ‎8 GB |
| Ram Memory Technology | ‎DDR4 |
| Computer Memory Type | ‎DDR4 SDRAM |
| Digital storage capacity | ‎8 GB |
| Compatible Devices | ‎Desktop |
| Special Features | ‎Lightweight |
| Voltage | ‎1.2 Volts |
| Batteries Included | ‎No |
| Batteries Required | ‎No |
| Data Transfer Rate | ‎2666 MHz |
| Form Factor | ‎DIMM |
| Has Auto Focus | ‎No |
| Programmable Buttons | ‎No |
| Manufacturer | ‎samsung |
| Item Weight | ‎18.1 g |
[/vc_column_text][/vc_column][/vc_row][vc_row][vc_column][vc_column_text]
About Samsung DDR4 RAM for Desktop
Welcome to a new era of computing excellence with the Samsung 8GB DDR4 2666MHz RAM for Desktop.
Elevate your system's performance and experience seamless multitasking, enhanced responsiveness, and faster data transfer speeds.
Designed and engineered by Samsung, a global leader in semiconductor technology, this DDR4 RAM module is set to redefine your desktop computing experience.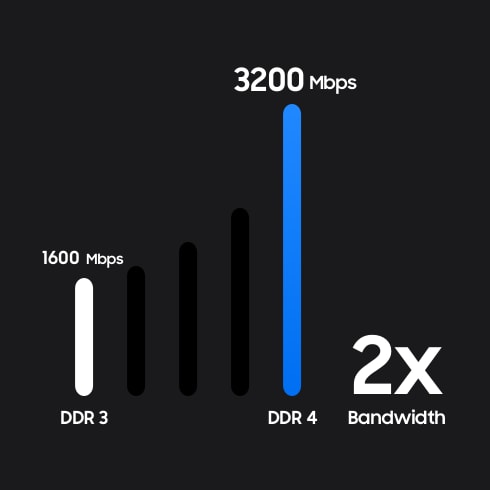 Key Features of the Samsung 8GB DDR4 2666MHz RAM for Desktop
High-Speed Performance: The Samsung DDR4 RAM for Desktop delivers blazing-fast data transfer speeds, operating at a frequency of 2666MHz.This ensures that your desktop can handle demanding applications and resource-intensive tasks with ease.
Reliable Samsung Quality: With Samsung's reputation for producing high-quality electronics, you can trust the reliability and durability of this DDR4 RAM module.It undergoes rigorous testing to meet Samsung's stringent quality standards, ensuring long-term stability and performance.
Optimized for Desktops: Tailored specifically for desktop systems, this RAM module is optimized to enhance overall system performance.Whether you're a gamer, content creator, or a professional needing powerful computing capabilities, this RAM is the perfect addition to your desktop setup.
8GB Capacity: With 8GB of memory, this Samsung DDR4 RAM for Desktop provides ample space for your applications to run smoothly.Experience improved multitasking capabilities, allowing you to run multiple applications simultaneously without compromising on speed.
DDR4 Technology: Embrace the benefits of DDR4 technology, which offers improved energy efficiency and higher data transfer rates compared to its predecessors.DDR4 ensures that your desktop operates efficiently while consuming less power.
Easy Installation: Upgrade your desktop's performance effortlessly with the easy-to-install design of the Samsung DDR4 RAM for Desktop.Enjoy a hassle-free installation process, allowing you to quickly unlock the full potential of your system.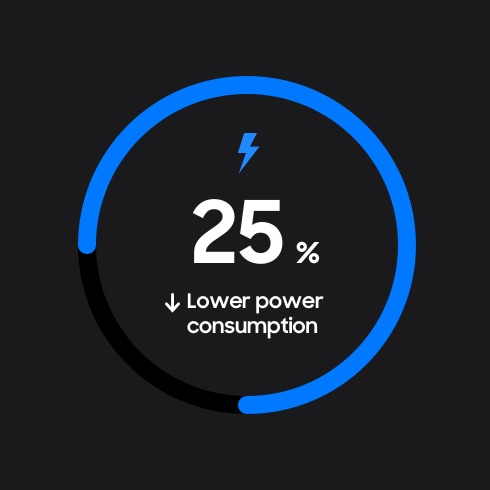 Applications of the Samsung 8GB RAM for Desktop
Gaming Enthusiasts: Elevate your gaming experience to new heights with the Samsung 8GB DDR4 2666MHz RAM for Desktop.Enjoy smoother gameplay, reduced lag, and faster load times, giving you a competitive edge in the gaming arena.
Content Creation: For content creators working with graphic design, video editing, and other resource-intensive tasks, this DDR4 RAM ensures that your applications run seamlessly.Say goodbye to frustrating delays and hello to enhanced productivity.
Professional Workstations: Professionals relying on desktop workstations for tasks such as 3D modeling, rendering, and data analysis will appreciate the performance boost provided by this RAM module.Handle complex projects with ease and efficiency.
Multitasking Power: Improve multitasking capabilities by upgrading your desktop with the Samsung 8GB DDR4 2666MHz RAM for Desktop.Run multiple applications simultaneously, switch between tasks effortlessly, and experience a significant boost in overall system responsiveness.
Future-Proofing Your System: As technology advances, software and applications become more demanding.Future-proof your desktop by investing in high-quality DDR4 RAM, ensuring that your system can handle upcoming software updates and innovations.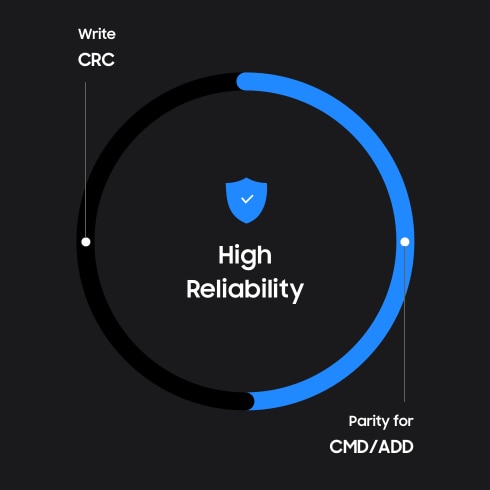 Is there a Powerful Samsung RAM for Desktop
The Samsung 8GB DDR4 2666MHz RAM for Desktop is more than just a memory upgrade – it's a gateway to a superior computing experience.
Whether you're a gamer seeking peak performance, a content creator pushing creative boundaries, or a professional relying on a powerful desktop workstation, this DDR4 RAM module is designed to meet your needs.
Trust in the Samsung legacy of excellence and elevate your desktop's performance to new heights.
Upgrade today and unlock the true potential of your desktop system.
With this you can also attain the Samsung 8GB DDR4 2666MHz RAM for Laptops.
Its 8GB DDR4 RAM

RAM Memory Module for Laptops

260 Pin SODIMM, 1.2V RAM
[/vc_column_text][/vc_column][/vc_row]