Description
[vc_row][vc_column][vc_column_text]
About TAG Gaming Combo Kit AVENGER
| | |
| --- | --- |
| Brand | ‎TAG |
| Manufacturer | ‎TAG GAMERZ |
| Package Dimensions | ‎57.29 x 21.5 x 4.9 cm; 1.02 Kilograms |
| Item part number | ‎avenger-keyboardmouse |
| Batteries Required | ‎No |
| Keyboard Description | ‎Indoor |
| Movement Detection Technology | ‎Optical |
| Hand Orientation | ‎Right |
| Has Auto Focus | ‎No |
| Programmable Buttons | ‎No |
| Manufacturer | ‎TAG GAMERZ |
| Country of Origin | ‎China |
| Item Weight | ‎1 kg 20 g |
[/vc_column_text][/vc_column][/vc_row][vc_row][vc_column][vc_column_text]
About Computer Gaming Combo Kit
Welcome to the world of immersive gaming with the TAG Gaming Combo Kit AVENGER.
Designed for both casual gamers and esports enthusiasts, this dynamic combo offers a seamless blend of performance, style, and functionality.
Whether you're a seasoned pro or just starting your gaming journey, the TAG Gaming Combo Kit AVENGER has something for everyone.
Key Features of this 3 Colour LED Keyboard
TAG Gaming Keyboard:
Precision Engineered Keys: The TAG Gaming Keyboard is equipped with mechanical-like keys that provide ultra-responsive feedback, ensuring that every keystroke counts. Say goodbye to missed inputs and hello to improved gameplay.
RGB Backlit Illumination: Customize your gaming experience with vibrant RGB backlighting. Choose from a range of colors and lighting effects to match your gaming setup or simply express your style.
Durable Design: Built to withstand intense gaming sessions, the TAG Gaming Keyboard features a sturdy construction that can handle the most demanding gaming environments.
TAG Gaming Mouse:
High-Precision Sensor: The included Gaming Mouse boasts a high-precision sensor that delivers exceptional accuracy and responsiveness, giving you the edge in fast-paced games.
Adjustable DPI: Fine-tune your gaming mouse's sensitivity with adjustable DPI settings on-the-fly. Whether you need lightning-fast reactions or precise targeting, this mouse has you covered.
Ergonomic Design: Designed with comfort in mind, the TAG Gaming Mouse ensures that your hand remains comfortable during long gaming sessions, reducing fatigue and improving your overall gaming experience.
Optimized Surface: This Gaming Mouse Pad provides a smooth and consistent surface for your mouse, enabling precise tracking and smoother cursor movement.
Non-Slip Base: Featuring a non-slip rubber base, this mouse pad stays securely in place, preventing any unwanted slipping or sliding during intense gaming sessions.
Generous Size: With its generous size, the TAG Gaming Mouse Pad gives you ample space for both your mouse and keyboard, enhancing your overall gaming setup.
Applications of the TAG Gaming Keyboard & TAG Gaming Mouse
Competitive Gaming:
For e-sports enthusiasts and competitive gamers, the TAG Gaming Combo Kit offers the tools you need to dominate the leaderboards.
The responsive keyboard, high-precision mouse, and customizable RGB lighting will give you the edge you need to outperform your opponents.
Casual Gaming: Even if you're a casual gamer, the TAG Gaming Combo Kit provides a more enjoyable gaming experienceThe comfortable mouse, durable keyboard, and customizable lighting effects enhance your gaming sessions, making them more immersive and entertaining.
Work and Productivity: Beyond gaming, this combo kit can also boost your productivity.The tactile keyboard is ideal for typing tasks, and the high-precision mouse ensures accurate cursor control for work-related activities. Plus, the RGB lighting adds a touch of flair to your workspace.
Multimedia and Entertainment: Whether you're watching movies or streaming content, the TAG Gaming Combo Kit AVENGER adds a touch of excitement to your multimedia experience.The vibrant RGB lighting can sync with the content you're viewing, creating an immersive visual spectacle.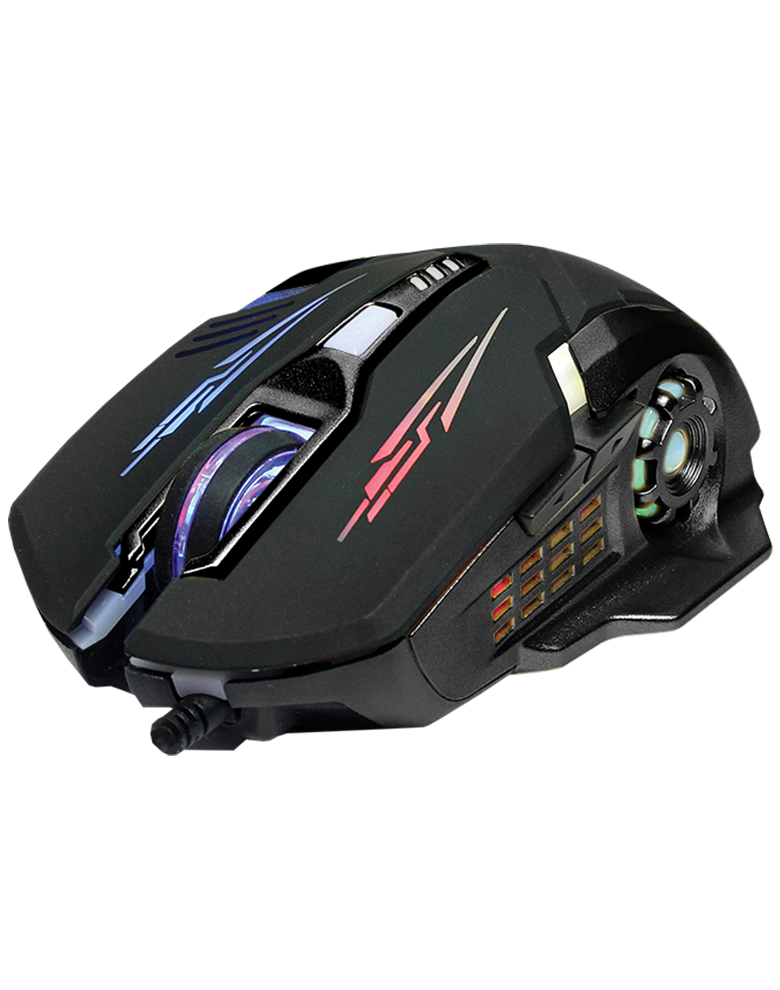 The TAG Gaming Combo Kit AVENGER is more than just a gaming peripheral; it's a versatile tool that enhances your gaming, work, and entertainment experiences.
Elevate your setup and immerse yourself in the world of TAG gaming today.[/vc_column_text][/vc_column][/vc_row]