Description
[vc_row][vc_column][vc_column_text]
About Zotac Gaming GeForce RTX 4060 Ti 16GB
| | |
| --- | --- |
| Brand | ‎Zotac |
| Manufacturer | ‎Zotac, ‎ZOTAC, ZOTAC Technology Limited, 19/F, SHATIN GALLERIA, 18-24 Shan Mei St, Fo Tan, Hong Kong |
| Series | ‎RTX 4060 Ti |
| Form Factor | ‎Compact |
| Item Height | ‎12.3 Centimeters |
| Item Width | ‎40 Millimeters |
| Resolution | ‎7680×4320 Pixels |
| Product Dimensions | ‎22.6 x 4 x 12.3 cm; 20 Grams |
| Item model number | ‎ZT-D40610H-10SMP |
| Processor Brand | ‎Nvidia |
| Memory Clock Speed | ‎1.5 GHz |
| Graphics Coprocessor | ‎NVIDIA GeForce RTX 4060 Ti |
| Graphics Chipset Brand | ‎NVIDIA |
| Graphics Card Description | ‎Dedicated |
| Graphics RAM Type | ‎GDDR6X |
| Graphics Card Ram Size | ‎16 GB |
| Graphics Card Interface | ‎PCI-Express x8 |
| Wattage | ‎500 Watts |
| Hardware Platform | ‎PC |
| Are Batteries Included | ‎No |
| Included Components | ‎User Manual, ZOTAC GAMING GeForce RTX 4060 Ti Twin Edge OC, Decals, Tote Bag, Themed Magnetic Backplate, Themed Fan Emblem Badges |
| Manufacturer | ‎Zotac |
| Country of Origin | ‎China |
| Item Weight | ‎20 g |
[/vc_column_text][/vc_column][/vc_row][vc_row css=".vc_custom_1695906153483{border-top-width: 2px !important;}"][vc_column][vc_column_text]
About Zotac Gaming Graphics Card
In the ever-evolving world of PC gaming, graphics cards stand as the beating heart of immersive gaming experiences.
The Zotac Gaming GeForce RTX 4060 Ti 16GB is a powerhouse graphics card that promises to elevate your gaming, rendering, and content creation to unprecedented heights.
Packed with cutting-edge technology and a dash of Spider-Man flair, this GPU is a game-changer in more ways than one.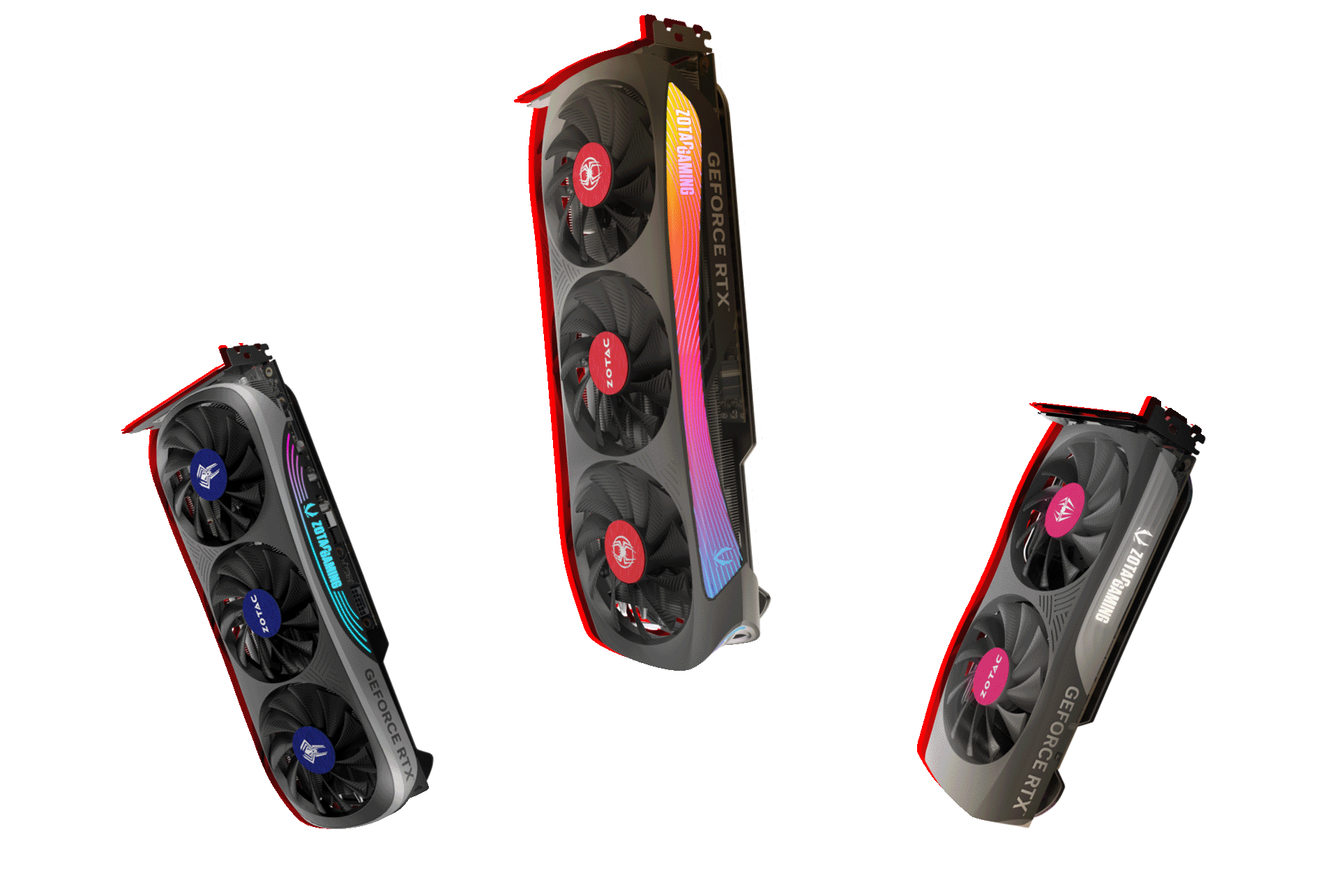 Key Features of the Nvidia Gaming Graphics Card
Amped-Up Performance: The Zotac Gaming GeForce RTX 4060 Ti 16GB features the latest Ampere architecture, delivering incredible gaming performance and real-time ray tracing capabilities. The 16GB of GDDR6 memory ensures that you have ample VRAM for high-res textures and smooth gameplay.
Spider-Man Across the Spider-Verse Design: Inspired by the iconic Spider-Man: Across the Spider-Verse movie, this card features stunning aesthetics that showcase your love for the web-slinger. The unique design is not just eye candy; it's a conversation starter.
Advanced Cooling Technology: Equipped with Zotac's IceStorm 2.0 cooling system, this GPU stays cool under pressure, even during intense gaming sessions. The multiple heat pipes, dual 90mm fans, and a sturdy metal backplate ensure optimal thermal performance.
Ray Tracing and DLSS: Experience lifelike graphics with real-time ray tracing and AI-powered DLSS (Deep Learning Super Sampling) technology. Enjoy realistic lighting, reflections, and shadows in supported games.
Connectivity and Outputs: With HDMI 2.1 and DisplayPort 1.4a, you can enjoy high refresh rates and resolutions on the latest gaming monitors and TVs. The Multiple outputs allow for multi-monitor setups and VR experiences.
NVIDIA Reflex and Broadcast: Reduce input lag with NVIDIA Reflex for a competitive edge in fast-paced games. Elevate your streaming and video conferencing with NVIDIA Broadcast's AI-powered features.
Applications of the Zotac Computer Graphics Card
Gaming Paradise: The Zotac Gaming GeForce RTX 4060 Ti 16GB is built for gaming enthusiasts who demand the best visuals and performance. Play the latest AAA titles at max settings, and enjoy smooth, tear-free gaming.
Content Creation Hub: Content creators will appreciate the GPU's CUDA cores and VRAM for rendering and video editing tasks. Real-time ray tracing enhances the quality of 3D modeling and animation projects.
Immersive Entertainment: Experience movies and TV shows like never before with 4K HDR and ray-traced content playback. Take advantage of the HDMI 2.1 port for high-refresh-rate gaming on your big-screen TV.
Future-Proofing: Investing in the Zotac Gaming GeForce RTX 4060 Ti 16GB ensures that your PC is ready for the next generation of gaming experiences. It supports emerging technologies and upcoming games that demand higher GPU capabilities.
The Zotac Gaming GeForce RTX 4060 Ti 16GB is a symbol of both performance and style. Whether you're swinging through the Spider-Verse or conquering virtual worlds, this graphics card is your ticket to a truly immersive and high-performance gaming journey.
About GeForce RTX Graphics Card
We at Kharidiye.com being an authorised dealer as well as reseller of Zotac Gaming Graphics Card also offers to you the RTX 4070 Ti AMP Airo.
Powered by NVIDIA DLSS 3, ultra-efficient Ada Lovelace arch, and full ray tracing

12GB GDDR6X, 192-bit, 21 Gbps, PCIE 4.0

IceStorm 2.0 Advanced Cooling, SPECTRA 2.0 ARGB Lighting, 3x 90mm fans, FREEZE Fan Stop, Active Fan Control, Metal Backplate, Bundled GPU Support Stand

8K Ready, 4 Display Ready, HDCP 2.3, VR Ready

3 x DisplayPort 1.4a, 1 x HDMI 2.1a, DirectX 12 Ultimate, Vulkan RT API, Vulkan 1.3, OpenGL 4.6
[/vc_column_text][/vc_column][/vc_row]