Manfrotto MT057C4 (MT-057C4) 057 Carbon Fiber Tripod-4S Geared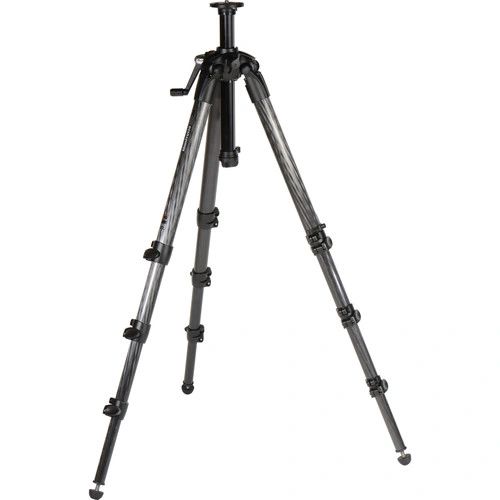 Manfrotto MT057C4 (MT-057C4) 057 Carbon Fiber Tripod-4S Geared
Load Capacity: 26.5 lb

Max Height: 80.7"

Min Height: 9.1"

Folded Length: 26.2"

The tripod's geared center column provides maximum precision when you're setting the camera position. The column has a non-rotating, three-faceted design for increased system stability. You can unscrew the center-post collar, remove the center column, and attach the collar directly to the included low-angle adapter (through the chassis) to enable extremely low-angle shooting. With this method the 057 tripod can achieve a minimum height of 9.0"

The round carbon fiber legs feature user-adjustable flip locks to free and secure the leg stages. An included key for tightening the flip locks attaches to a leg for ever-ready access. With both the legs and the center column fully extended, the tripod reaches an extremely tall maximum height of 80.7"Retractable spikes in feetBubble level near bottom of center columnScrew locks for tightening a tripod head to the center-post collarManfrotto suggests its 114 Video/Movie Heavy Dolly for this tripod
Reviews