Sennheiser CX 180 Street II In Ear Earphones Without Mic.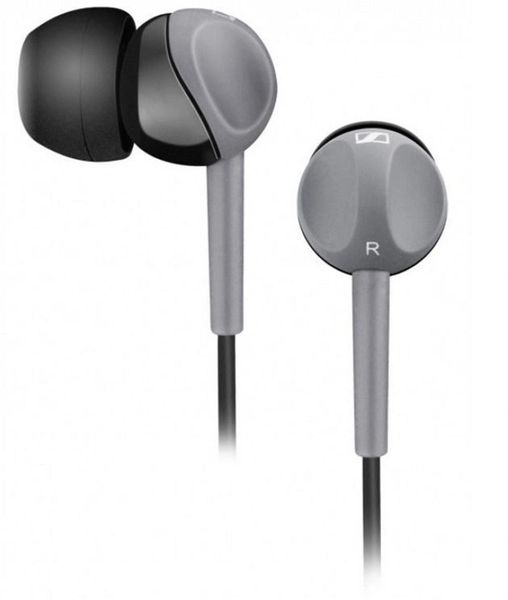 Sennheiser CX 180 Street II In Ear Earphones Without Mic.
2 Years Manufacturer Warranty

Delivery Includes- CX 180II earphones

2-year Manufacturer warranty

High passive attenuation of ambient noise

Innovative finger-contoured housing design enables for easy adjustment and optimal wearing comfort (different sizes of ear adapters included in delivery)

Symmetrical cable

Optimised for MP3, iPod, iPhone, CD players and portable gaming systems

Powerful, bass-driven stereo sound




If you have been looking for a great pair of headphones, check out the Sennheiser CX 180 Street II Earphone at Snapdeal at adorable prices. To enjoy crystal clear sound, on the go, one needs a decent headphone. This headphone is one of a kind. Laden with great features supported by complimenting technical specifications, a pair of headphones like these is what every audiophile dreams of or wants. Sennheiser headphones have been known for stellar audio quality and trustworthy make, given the combination of state of the art innovation and precision engineering along with a touch of stylish contemporary design. This headphone is hence dependable. Furthermore, these headphones are also provided with a 2-years manufacturer's warranty.

Great Audio Quality

As far as headphones are concerned, audio quality is of prime importance. Equipped with neodymium magnet, this Sennheiser CX 180 Street II Earphone has improved audio quality. The audio dynamics and projection from the headphone is crystal clear and free of any interference or distortion. Audio quality is helped by the active noise control feature, which cancels noise by a large degree thereby resulting in a better audio listening experience. The headphone is comfortable even at loud volumes and does not cause strain or headaches. The low frequency sounds are well recognisable from mid and high frequency sounds which results in a fuller, thicker and complete audio experience. It features passive attenuation of ambient noise, which improves audio quality.

Compatibility

This Sennheiser CX 180 Street II Earphone has a 3.5 mm jack at the end of its 120 cm long cable. This headphone is compatible with any multimedia device with a 3.5 mm audio port, be it your mobile, MP3 player, computer, tablet, Laptop or more.

Design

This Sennheiser CX 180 Street II Earphone has a stellar design. The headphones are portable and can be easily carried around. This headphone has an in-ear make. This makes sure that no audio is lost while listening, thereby escalating the listening experience by a couple of notches. The soft ear buds allow a more stable and comfortable wearing experience.

Headphone Technical Specifications

This pair of headphones is equipped with neodymium magnet and has a sensitivity of 110dB/mW. It has a frequency range of 20-20000 Hz and an impedance of 16 ohm.
Reviews