Sony Microvault 8GB Pen Drive (White)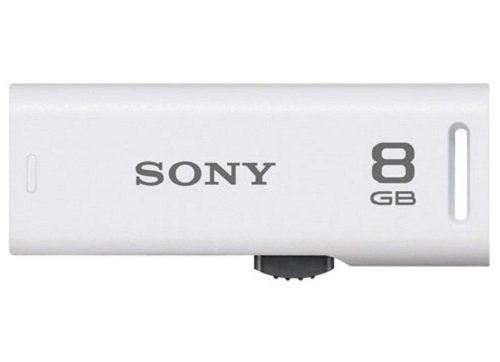 Sony Microvault 8GB Pen Drive (White)
8GB storage capacity

New simple and stylish model with retractable USB connector

Hi-speed USB 2.0 for a convenient transfer of large files

Plug and play

For any technical issue ,
The Sony Micro Vault 8GB USB Pen Drive (White) is a great choice if you're looking for a compact pen drive. With this drive, data sharing and storage is made easier than ever. The simple design and single colour make it look very efficient. You can easily carry this pen drive in your pocket or bag, and take important data with you everywhere. You don't have to worry about dust affecting this product, because it has a retractable design that will protect it. Because it has a high speed USB 2.0 interface, transfer and backup of files happens very fast. So this means you can copy several of your favourite movies and songs very quickly when you're thinking about taking a vacation!
You don't need to install any software for this pen drive to work. All that is required is for you to plug it in to a compatible USB port. This product is compatible with Windows 7, Vista, XP as well as Mac OS X operating systems. The 8 GB space allows you to comfortably store all the data that you want to keep safe. A strap hole is also provided, so that you never lose this pen drive. The Sony Micro Vault 8GB USB Pen Drive (White) is now available at an affordable price online!


Reviews