ZOTAC GeForce GT 730 4GB Zone Edition Graphics Card Without Box With Company Warranty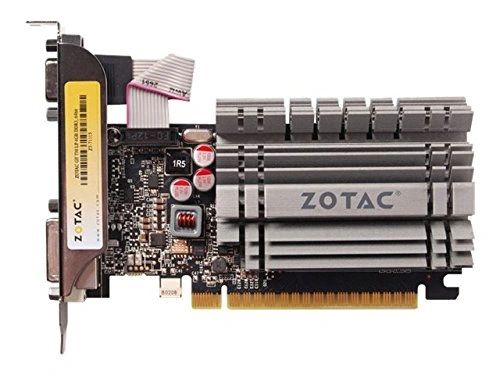 ZOTAC GeForce GT 730 4GB Zone Edition Graphics Card Without Box With Company Warranty
Memory Bus: 64 bit, Core - base clock: 902 MHz and GT 730 series

NVIDIA GeForce and Model: ZT-71115-20L

4GB memory size

DVI, HDMI and VGA ports

This product on non returnable/ non refundable basis, only 3 years service warranty is available from authorized service center.

NVIDIA Surround technology with triple display support enables the
ZOTAC
GeForce GT 730 to deliver unmatched gaming performance. The manufacturing of this card is so good that it will amaze you with its features and this performance cannot be expected in any other graphics card. Some exceptional features include NVIDIA Adaptive Vertical Sync technology that reduces frame rate stuttering and screen tearing. Adaptive VSync is a smart and easy way to render frames using NVIDIA Control Panel software. NVIDIA Surround technology expands your visual experience and helps you to get immersed in the game. Hardware Video Decode Acceleration lets the graphic card perform well post-processing. It also helps in the rendering of the decoded video and makes heavy sub-tasks of playing digital video easy. Blu-ray 3D ready lets you experience 3D visuals at home. When you have this feature in the graphics card, you will be able to have a real gaming experience in the comfort of your home. The NVIDIA Unified Architecture doubles the thrill and excitement of the game. NVIDIA PhysX technology is a powerful engine that enables real-time physics in all the latest PC games. This feature is used by many leading developers. The processor has the power of taking gaming physics to the next level. NVIDIA CUDA technology enables dramatic increase in computing performance. This is done by harnessing the power of the graphics processing unit (GPU).
Reviews